Q1 Advocacy Season: Legislators Heard and Saw Us!
Posted by Lynn Heider on March 25, 2023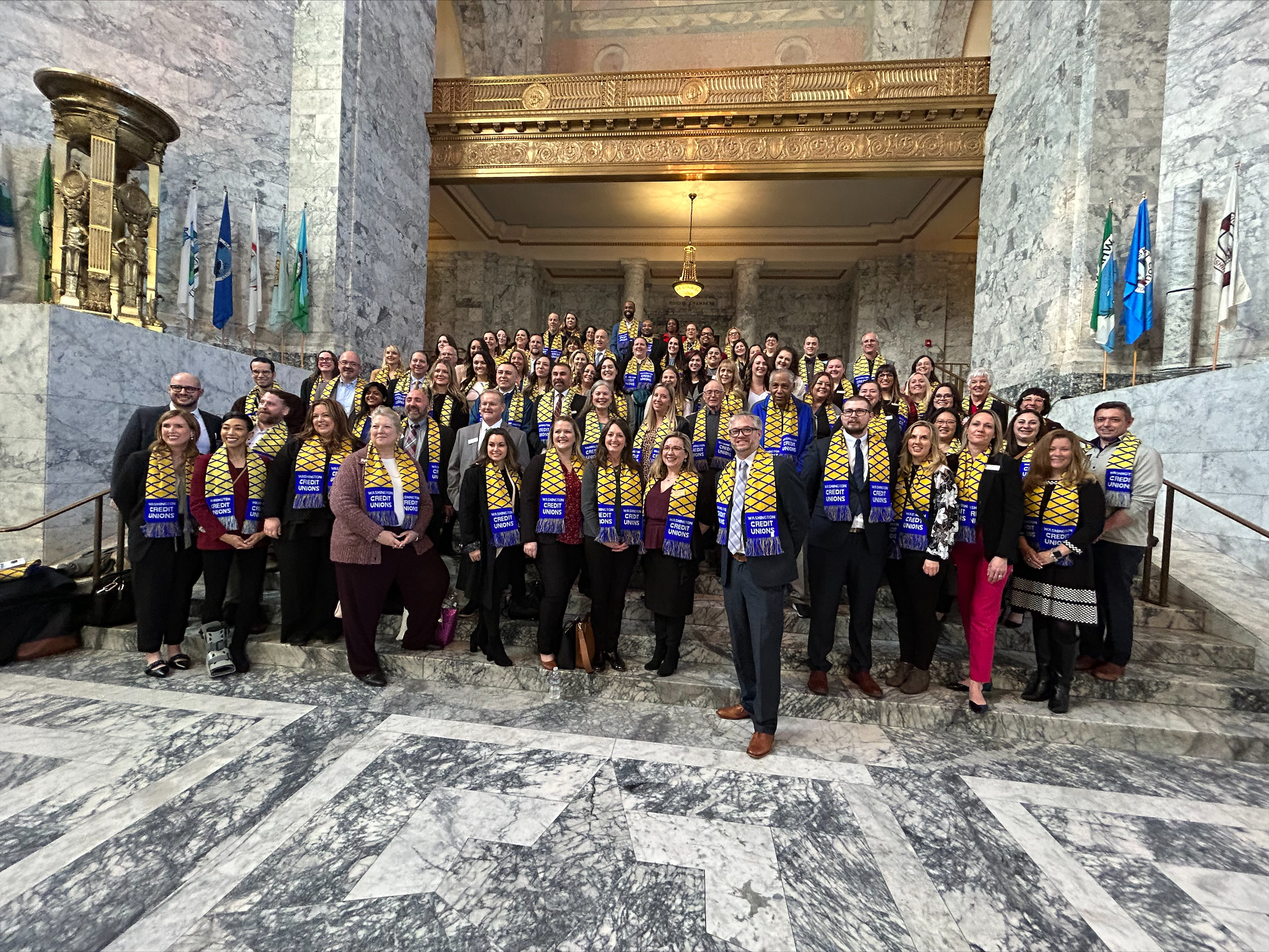 Advocates from GoWest member credit unions were a force to be reckoned with in this historically busy "Q1 Advocacy Season." Armed with impressive economic and community impact data, and stories supporting their "people helping people" mission, advocates fanned out for Credit Union Day at the Capitol events in all six GoWest states and showed up by the hundreds at CUNA GAC early this Spring.
Their messages were impactful, and their united front was BIG. How big, you ask? More than 1,000 advocates strong.
Here's a wrap. And since every event is important, we're doing this in alphabetical order.
Arizona – Despite a rare Spring rain, advocates brought a ray of light to Credit Union Day at the Capitol.
Colorado – Advocacy was "trending" on February 7.
Idaho – Legislators know lunch with CU advocates is not to be missed!
Oregon – Credit union priorities win bipartisan support at CU Day.
Washington – In Olympia, Credit Union Day at the Capitol is a Family Reunion
Wyoming – Advocates to lawmakers: credit unions are essential in Wyoming
CUNA GAC – CUNA GAC GoWest Rendition a Big Success
As we say in the GoWest Credit Union Movement, "Advocacy is on the Move. Thank you for taking the journey with us!"
Posted in Advocacy on the Move, Arizona Advocacy, Colorado Advocacy, Federal Advocacy, Idaho Advocacy, Oregon Advocacy, Washington Advocacy, Wyoming Advocacy.