CUNA GAC GoWest Rendition a Big Success 
Posted by Andrew Kobialka on March 7, 2023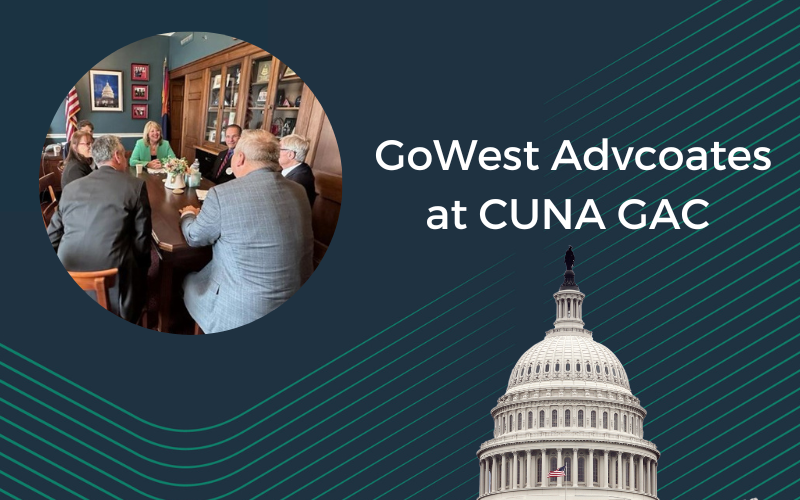 A delegation of nearly 400 credit union leaders, board members, and young professionals from across the GoWest region joined their colleagues from all 50 states at CUNA GAC in Washington, D.C. last week. The event drew more than 5,000 credit union advocates to the nation's capital.  
Representing our six-state region, the GoWest contingent was one of the largest groups in attendance. Together, the group advocated on behalf of more than 34,000 credit union staff members throughout the region, and the 16.5 million members served.   
"It was exciting to be part of the CUNA GAC, joining thousands of credit union colleagues from across the country in sharing the credit union difference with our federal elected officials," said Troy Stang, GoWest's president/CEO. "With all of the priorities elected officials are addressing, credit unions are a bright spot on their radar, an area where they can all agree that the not-for-profit cooperative financial services model is essential for consumers, communities, and necessary to balance the nation's financial structure." 
On Sunday, Feb. 26, three leaders from the region were inducted into the Credit Union House Hall of Leaders. The distinction is bestowed on individuals nationwide honored by Credit Union House LLC for their significant contributions to the credit union movement.   
Monday, Feb. 27 was the ever-impressive flag ceremony as part of the conference opening session. All 50 states are honored and it's a way of saying that credit unions are here for the people. Special thanks to the flag carriers who represented the six GoWest states: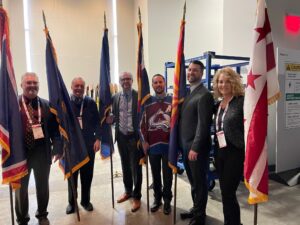 Brian Lee, President and CEO, Landings Credit Union, Arizona

 

Arick Williams, CEO, Columbine Federal Credit Union, Colorado

 

Chris Loseth, President and CEO, P1FCU, Idaho

 

Jason Werts, President and CEO, Advantis Credit Union, Oregon

 

Dolores Broeske President and CEO, HAPO Community Credit Union, Washington

 

Brian Rohrbacher, President and CEO, Atlantic City Federal Credit Union, Wyoming

 
We capped off Monday with a Welcome Reception for GoWest attendees where we were joined by some very special guests. State regulators Amy Hunter (WA) and Patti Salazar (CO) were in attendance along with NCUA Board Member Rodney Hood and Kris Williams, CEO of FHLB (Des Moines).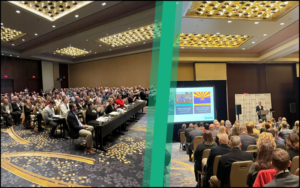 Tuesday, Feb. 28, it was time to lean in and prepare for our time on Capitol Hill. GoWest advocates heard the story of the impact data project and how it is our differentiator in conversations with legislators. Advocates also heard how strong our collective voice is in Washington, D.C., and how well represented the region is on key legislative committees. Groups then broke out into our six states to finalize and polish their meeting plans.   
On Wednesday, March 1, the group made its way to Capitol Hill. Credit union advocates had 47 meetings with the federal officials and key staff representing Arizona, Colorado, Idaho, Oregon, Washington, and Wyoming. In those meetings, we shared congressional-district-specific economic and state community impact data documenting credit unions' value to members and communities. Additionally, we asked Senators to co-sponsor and support important legislation to Modernize the Federal Credit Union Act (S. 610 / HR 582), oppose expansion of the Durbin Amendment, support national data protection and privacy standards, help dispel the myth of "junk fees" being applied to credit unions, and continue to protect our not-for-profit, cooperative tax status.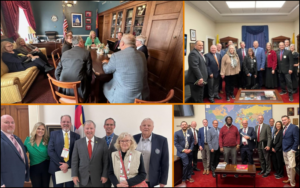 During our time on the Hill, Arizona Senator Kyrsten Sinema led a bipartisan delegation of her colleagues in introducing a Senate version of the Credit Union Modernization Act (S 610).  
"If this legislation passes, it will ultimately help credit unions put additional focus on serving the 133 million consumers who've chosen credit unions as their trusted financial partners," said Stang. "Modernizing the governance of credit unions' charter in a manner that is consistent with the rapidly changing environment for financial services is critical for our future strength and success. It was an honor to work closely with Sen. Sinema last year when she introduced similar legislation, and we are pleased that she has again stepped forward for consumers and their chosen financial institutions."  
In addition to the aforementioned board modernization legislation, there were two additional pieces of legislation introduced that would benefit credit unions and one that we are monitoring closely.  
S.539 – a bill that would allow credit unions to lend to Veteran-owned businesses without impacting their member business lending (MBL) cap.  
S.544 – a bill that would allow small credit unions to utilize their relationship with a corporate credit union to gain them membership and access to the NCUA's Central Liquidity Fund. 
 We will be monitoring several data privacy / protection bills that will be introduced in the 118th Congress, this legislation being the first one introduced and marked up by Chairman Patrick McHenry (R-NC-10) and the House Financial Services Committee. 
H.R. 1165 – Data Privacy Act of 2023 is a bill that would establish a national data standard and provide state preemption in establish that standard; however, there are sections on the use of data that is of concern to both CUNA and GoWest, so we will continue to monitor the bill for possible amendments. 
It takes a significant investment to commit to attending CUNA GAC and we are grateful for all those who made it. Advocates are away from their families, and credit unions for an extended time. Because of that commitment, the credit union message rang loud and clear throughout Washington, D.C. and has already netted results.  
Posted in Across the Region, Advocacy, Events, GoWest Association, Top Headlines.