Before You Head to MAXX Next Week… Read This!
Posted by Andrew Kobialka on October 18, 2022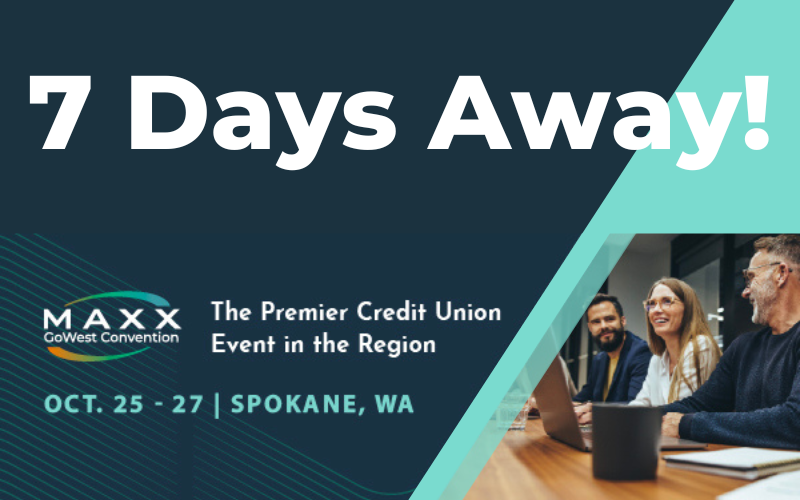 We've heard your excitement and felt the anticipation growing — MAXX 2022 is officially one week away and we are so excited to see you there!
This is the premier credit union event in the region. The best place to get plugged into the credit union community and discover the latest in credit union advocacy efforts, technology, business practices of the future, culture, and the list goes on and on.
Before you head out, here are a few tips and reminders to help you prepare for MAXX.
We know there will be content specific to your needs and we don't want you to miss a minute of it. So please download the GoWest Events App where you can customize your itinerary along with many other user-friendly features.
Here's an overview of some of MAXX's stellar highlights! Click to learn more:
·      Renowned Analyst, Amy Walter, Demystifies the Political Landscape
·      Fortify Your Credit Union Against Cybercrime with John Sileo
·      Face Culture and Retention Challenges Head-On with Andy Core
·      Create a Deeply Engaged Workplace with Shane Feldman 
·      Solutions Tradeshow: Find Your Winning Team
·      30+ Breakout Sessions You Won't Want to Miss at Maxx 2022
·      Tech Expert, Sultan Meghji, Asserts the Urgency To Adopt Technology
·      Cu4kids Disco Ball: An Auction Benefitting Cu4kids
·      Credit Union Celebration Dinner
Remember — The app is key to maximizing your conference experience! Download now.
If some Dos & Don'ts would be helpful to you — we have you covered. Here's a checklist for MAXX so you know what to pack along with a few helpful suggestions.
Be sure to share your personal MAXX experience on social media using #MAXX2022 and tag us on Facebook, LinkedIn, and Twitter.
As your newly shaped GoWest Credit Union Association's greater six-state region is coming together for its first MAXX convention, we are excited to connect with new peers, learn alongside each other, and have fun while we're at it. We look forward to seeing you next week in Spokane!
Click here to register and learn more about MAXX 2022.
Posted in MAXX Annual Convention, Top Headlines.