Face Culture and Retention Challenges Head-on with Andy Core
Posted by Andrew Kobialka on July 3, 2022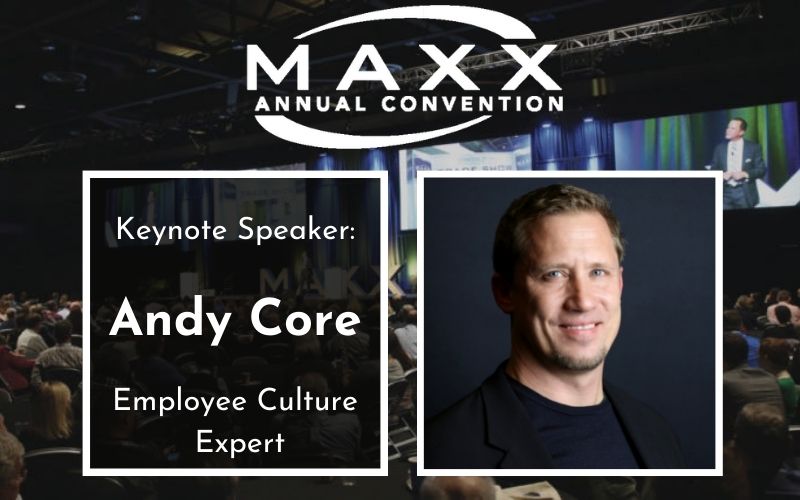 Workplace culture stands out as a vital, but intangible factor that can either propel a team to earn astonishing achievements or ground a project before it ever takes off. Understanding the intricacies of your most valued asset — people — is critical to building trust and rapport with your teams and reaching ambitious organizational goals.
Discover the secrets for creating a connected culture with Andy Core at MAXX 2022, Oct 25-27, in Spokane, Washington!
Like many employers, credit unions are facing organizational culture and talent retention challenges. Core is an award-winning thought leader and employee culture expert, and this fall, you can join him as he reveals how to inspire engaged, loyal, and connected teams in today's high-demand environment. Core will provide actionable steps to increase job satisfaction and turn unengaged staff into passionate advocates for your credit union and the Movement.
About Our Expert
Core is a credentialed, award-winning authority on increasing employee engagement, productivity, and wellness motivation. His talent lies in helping hardworking, conscientious adults thrive at work and in their personal lives. Core has spent the past 15 years researching ways to become better equipped to thrive in today's hectic society, helping organizations build teams that cost less, have better attitudes, and accomplish more.
Here's a snapshot of the researched insight Core brings to his audiences.
Learn more about Core online and register today to join him and other world-class speakers at the largest credit union event of its kind in the region. Stay tuned for more information about MAXX 2022 in the coming weeks!
Posted in MAXX Annual Convention, MAXX Keynote Speakers.