Fortify Your Credit Union Against Cybercrime with John Sileo at MAXX 2022
Posted by Andrew Kobialka on July 19, 2022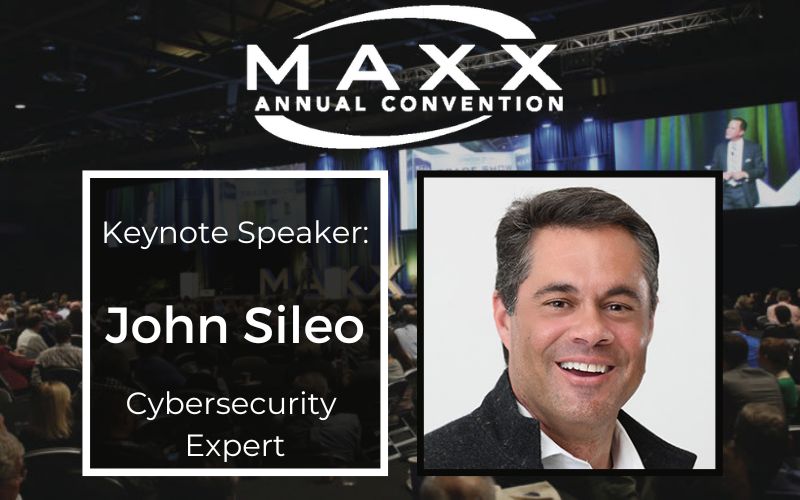 Cyberattacks are among the largest threats to credit unions and their members ­— and they are exponentially on the rise.
Geopolitical tensions, supply chain risks, ransomware, COVID-19, and cybercrime have contributed to a dynamic threat landscape that creates evolving and potentially very costly risks for credit unions.
To help you build and fortify an impenetrable cyber defense, join John Sileo at MAXX 2022, Oct 25-27, in Spokane, Washington. During his keynote, he'll discuss how to masterfully integrate the human element with technology and provide actionable steps credit unions can take to protect member data and assets.
About Our Expert
John Sileo, president and CEO of Colorado-based think tank The Sileo Group, lost his million-dollar startup, his wealth, and two years of his life to cybercrime. The losses not only destroyed his company and decimated his life savings but also consumed two years of young fatherhood as he fought to stay out of jail. Now, Sileo shares his story and hard-earned wisdom as a cybersecurity expert, award-winning author, "60 Minutes" guest, and keynote speaker for audiences worldwide.
Here's a sneak peek of Sileo in action:
Learn more about Sileo online and register today to join him and other world-class speakers at the largest credit union event of its kind in the region. Stay tuned for more information about MAXX 2022 in the coming weeks!
Posted in Events, MAXX Annual Convention, MAXX Keynote Speakers, Top Headlines.