Create a Deeply Engaged Workplace with Shane Feldman at MAXX 2022
Posted by Andrew Kobialka on August 2, 2022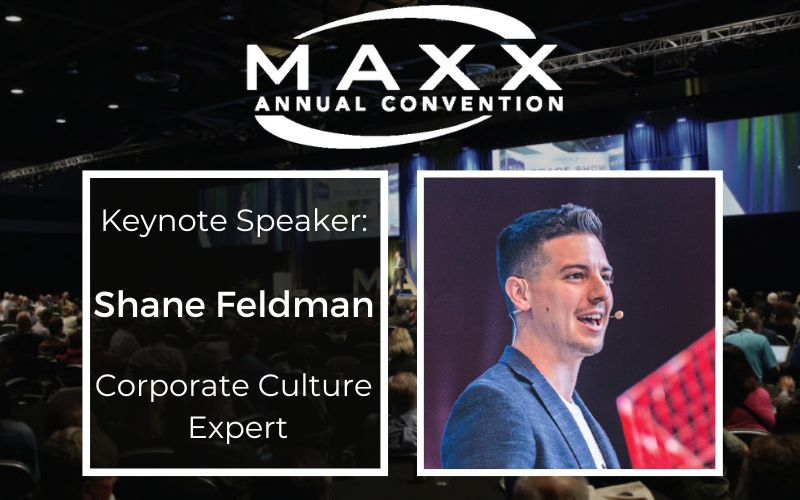 Every day, credit unions foster stronger, more financially stable communities in the areas they serve, whether by partnering with local nonprofits, supporting small-business owners on Main Street, or simply providing the tools and resources their members need to achieve financial wellness.
But each credit union is a community in and of itself, made up of passionate, talented staff committed to the industry's "People Helping People" ethos. In today's digital age of distraction and disconnection, nurturing that community is key to inspiring connected and engaged teams that perform at the highest level.
Just ask Shane Feldman, a world-renowned corporate culture expert. He'll join credit unions at the MAXX 2022 mainstage to share what he's learned from researching community leadership in 29 countries across five continents, from remote African villages to bustling Asian cities and quaint European towns. Feldman's dynamic talk will shift common misconceptions of organizational culture, offering actionable strategies to cultivate an inclusive work environment where teams are inspired to innovate, think creatively, and collaborate.
About Our Expert
Shane Feldman is the founder of the international entrepreneurship incubator Count Me In, which began as a high school project in 2008. Today, he's one of the most in-demand speakers in America, having worked with dynamic brands including Disney, Google, TD Bank, and Kaiser Permanente.
His insights have been recognized by the White House, Prime Minister of Canada, and United Nations, and he was named one of North America's Top 40 Under 40 LGBTQ+ Leaders. He has been featured by Oprah, Larry King, Dr. Oz, Forbes, and People Magazine, and is the subject of a TV series from A&E.
Check out this clip of him in action.
Join Feldman and other word-class keynote speakers at MAXX 2022 in Spokane, Washington, Oct. 25-27! Learn more and register online today!
Posted in MAXX Annual Convention, MAXX Keynote Speakers, Top Headlines.