Get Ready for a New, One-of-a-Kind Celebration at MAXX 2022
Posted by Andrew Kobialka on September 27, 2022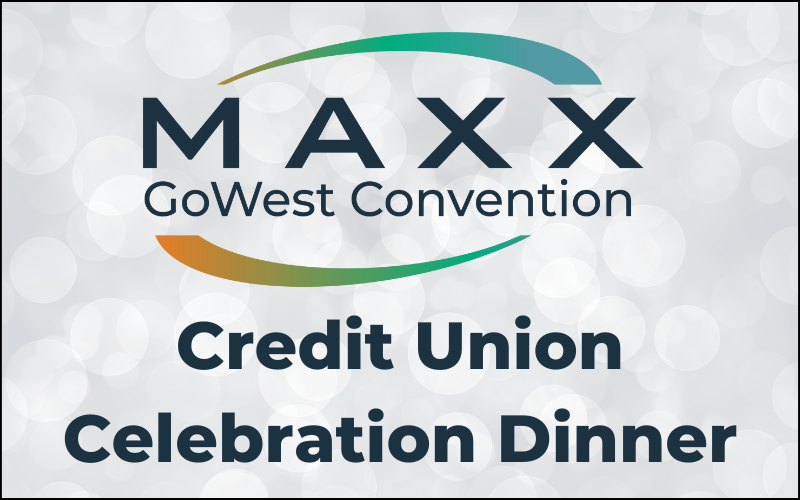 Your credit union has its own unique story that reflects the members and communities you proudly serve. And with the formation of GoWest Credit Union Association, hundreds of credit unions across six states have been brought together under a unified regional Movement.
With so much already achieved, and even more yet to come, GoWest is delighted to host the MAXX Credit Union Celebration Dinner!
In place of the traditional awards program many of you have come to anticipate at MAXX, we're switching things up this year. On Thursday, Oct. 27, we're thrilled to invite you to a one-of-a-kind celebration dinner honoring the incredible credit unions that make the GoWest region strong.
Don your best cocktail attire and get ready to cheer and applaud because over the course of this inspiring evening, you're encouraged to "humble brag" about the all the things you are proud of that make your credit union special.
In fact, we challenge you to bring a token to the Celebration that either best represents the unique qualities of your credit union or reflects one of your credit union's proudest accomplishments.
Whether it's a photo of your staff during a recent volunteer event, a printed testimonial from a long-time member, or a new debit card design — big or small, you'll have an opportunity to tell your credit union's unique story!
Get ready to rejoin old friends and make new connections in your expanded GoWest community, as we celebrate your impact on your employees, members, and communities.
If you haven't signed up your team for MAXX 2022 — GoWest's signature conference and the largest credit union gathering of its kind in the region — the time is now! Learn more and register today.
Posted in Events, MAXX Annual Convention, Top Headlines.