Real-time Updates from Hike the Hill: Bill to Avert Shutdown Headed for Biden's Desk
Posted by Lynn Heider on November 16, 2023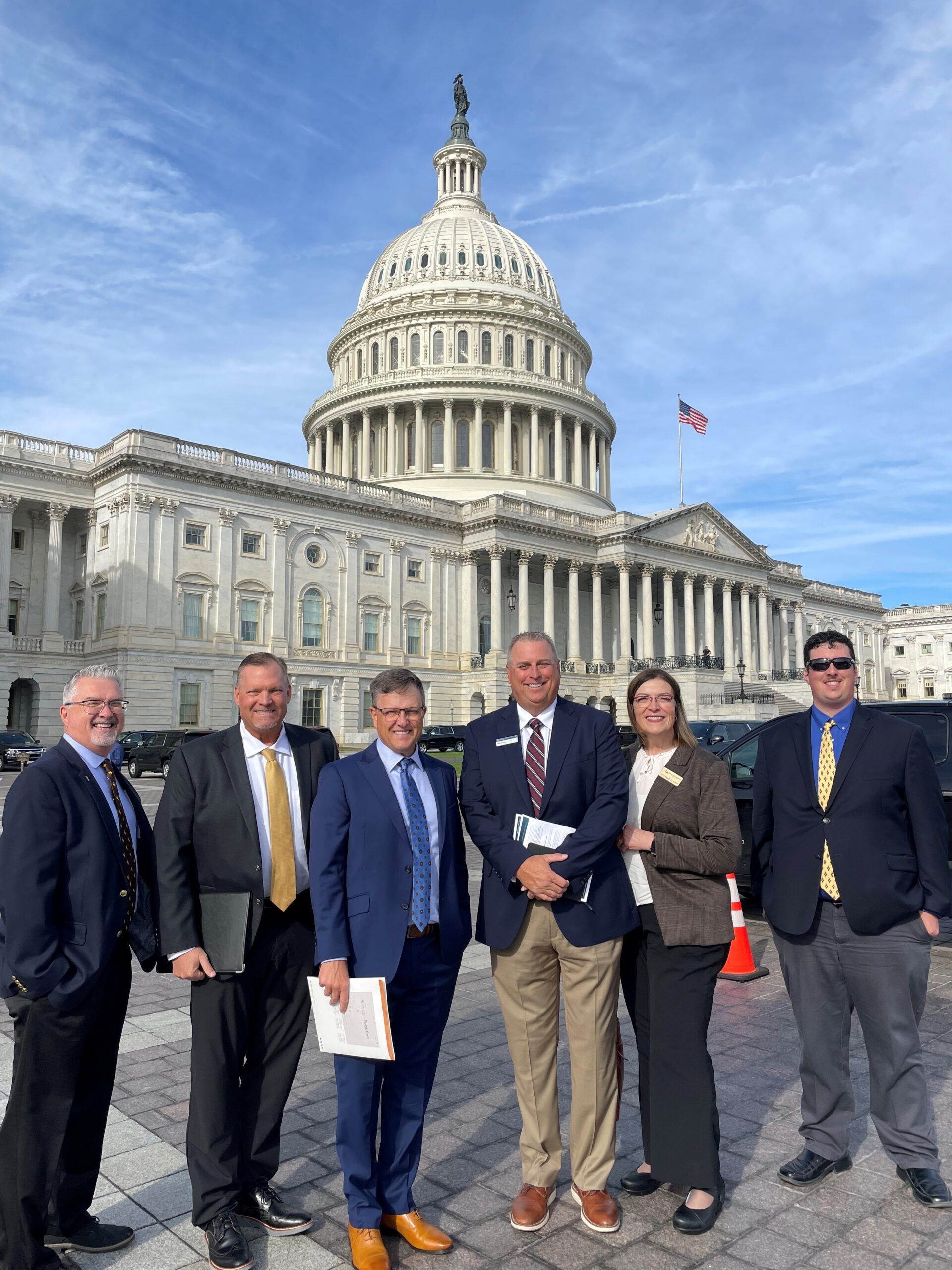 As a delegation of 21 credit union advocates representing the GoWest region were in the beltway for the Fall Hike the Hill, important news was breaking. Firstly, the Senate burned the midnight oil, passing legislation the House had approved earlier, funding the government through early 2024; this ahead of Friday's deadline. The bill is on the President's desk. The GoWest Hike delegation continues to monitor that fluid situation.
Roundtable Re: Senate Banking
A long day yesterday didn't keep Wyoming Sen. Cynthis Lummis from joining the Hike team at the Credit Union House for a roundtable. The Senator is an important voice on the Senate Banking Committee.
Hill Meetings
Credit unions' services to elected officials' constituents are important. We were not surprised that 37 Members of Congress or key staff is making time to meet with us this week. A full day of productive meeting occurred Wednesday and continued today. Credit union advocates are shown here with Oregon Sen. Ron Wyden.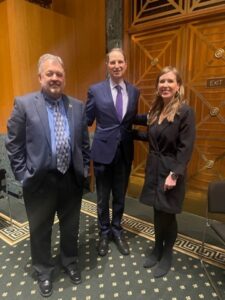 NCUA Budget Testimony
GoWest testifies Thursday afternoon to weigh in NCUA's request for a budget increase of 9.5% to overall budget and 11% to the "mission support" (administrative) budget. In collaboration with GoWest member credit unions, testimony was developed encouraging spending prudence in alignment with the agency's role, and the current economic environment. John Trull, VP, Regulatory Affairs, will ask NCUA's Board of Directors this afternoon to recognize that for state-chartered institutions, Consumer Compliance is not in the purview of the insurer but rather is vested in the prudential regulator.
Stay tuned for updates.
Posted in Advocacy on the Move, Arizona Advocacy, Colorado Advocacy, Federal Advocacy, Idaho Advocacy, Oregon Advocacy, Regulatory Advocacy, Washington Advocacy, Wyoming Advocacy.