GoWest's Congressional Delegation Will Look Different in 2024
Posted by Ryan Fitzgerald on November 2, 2023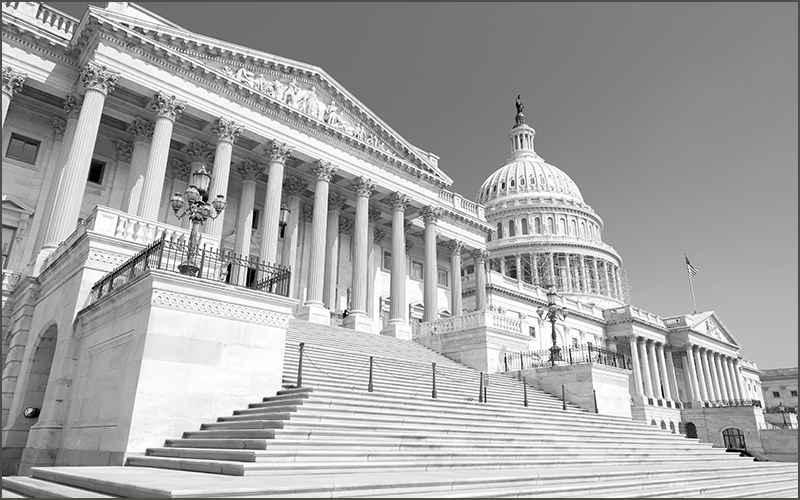 Announcements earlier this week by two members of the GoWest Congressional delegation point to the latest of several changes that will come to the faces representing our credit union members across the six GoWest states.  
On Monday, Congressman Earl Blumenauer (D-OR-3) announced he will not seek re-election in 2024. Blumenauer has been a dedicated public servant for the State of Oregon and his constituents in multiple venues, including in Congress, the Oregon State Legislature, the Multnomah County Commission, and various other public boards and commissions.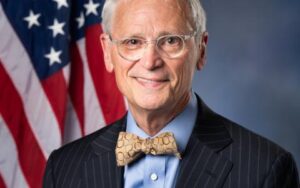 He is a long-time champion of credit unions, particularly in support of our tax exemption during his long service on the House Ways and Means Committee, understanding how that tax structure benefits people and communities. He was also an early advocate of legislation that would allow credit unions and other financial institutions to safely serve legal cannabis businesses. We greatly appreciate the work that has been done by Congressman Blumenauer and his team over the course of his tenure.
"I have dedicated my career to creating livable communities where people are safe, healthy, and economically secure," Rep. Blumenauer stated in a Facebook post announcing his decision. "This mission has guided my involvement on a wide range of issues that have been very rewarding for me and productive for our community." Blumenauer pointed out that 14 months remain in his term in Congress and that he intends to work hard to advance priority legislation.
On Wednesday, Congressman Ken Buck (R-CO-4) announced that he will also not be seeking reelection in next year's cycle. An influential member of the Republican caucus and leading member of the House Judiciary Committee, Buck's straight forward talk has provided him opportunities to be a leader in Congress, while sometimes putting him at odds with his colleagues on both sides of the aisle.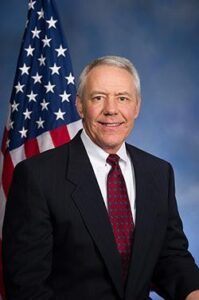 A former Congressional staffer and Department of Justice investigative attorney, Rep. Buck worked to protect and serve Colorado families. He is a former Colorado U.S. Attorney who served in the criminal division before he was then elected to be the Weld County District Attorney where he served three terms, before being elected to Congress, where he has served five terms.  
Congressman Buck provided a video to his constituents thanking them for their support and for returning him to Congress for the past nine years. In addition to providing his thoughtful appreciation for his opportunity to serve Colorado families, he provided a warning to his Republican colleagues: 
"Our nation is on a collision course with reality, and a steadfast commitment to truth, even uncomfortable truths, is the only way forward," the Congressman said. "Too many Republican leaders are lying to America, claiming that the 2020 election was stolen, describing Jan. 6 as an unguided tour of the Capitol, and asserting that the ensuing prosecutions are a weaponization of our justice system.  
There are a number of leaders in both Oregon and Colorado who have already expressed an interest in potentially seeking their party's nomination to run for the soon to be vacated seats.  
Congressmen Blumenauer and Buck joined Congresswoman Debbie Lesko (R-AZ-8) who announced her decision to retire from Congress at the beginning of October. At this time, 13 Arizona leaders and constituents have announced their intention to seek the seat being vacated by Lesko.   
These three retirements are coupled with the announcement that Rep. Reuben Gallego (D-AZ-3) will challenge incumbent Senator Kyrsten Sinema (I-AZ) in the upcoming election. Sinema has yet to formally announce her plans to seek reelection.  
As of November 1st, 21 members of the U.S. House — 14 Democrats and seven Republicans — have announced their plans to retire or seek another office. They join the seven U.S. Senators — four Democrats and three Republicans — who have also made their retirement announcements. 
Every election cycle brings a guarantee of at least some turnover in the Beltway and underscores the need for deep credit union advocacy engagement. The GoWest Advocacy Team will continue to closely monitor the developing election plans being considered by the remainder of the delegation, while inviting you to help us in getting acquainted with the individuals seeking the vacant seats.    
Posted in Advocacy on the Move, Federal Advocacy.