GoWest Foundation Awards $100,000 Workforce Housing Initiative Grant to NuVista Federal Credit Union
October 31, 2023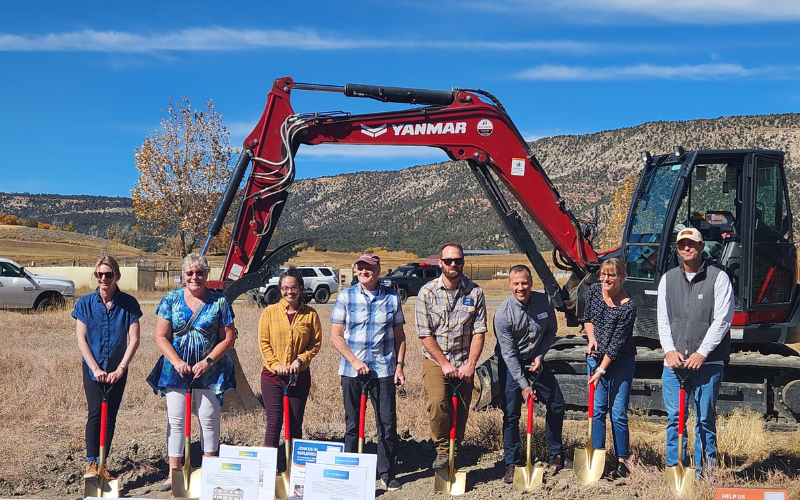 The GoWest Foundation is proud to announce it has awarded a $100,000 workforce housing grant to NuVista Federal Credit Union in Montrose, Colorado, the first major grant under the Foundation's rebranded name.
Bolstering the housing initiative within Ouray County and other counties NuVista serves, the grant will help finance the construction of a new duplex in Ridgway, Colorado. The Foundation's contribution makes the construction loan possible and results in reduced closing fees and more favorable interest rates for NuVista's financial collaborator, Home Trust of Ouray County. A groundbreaking ceremony for the housing project was held Oct. 18.
Assistant Vice President of the GoWest Foundation and Managing Director Sarae Bay said, "We're always eager to support credit unions that are innovatively addressing the workforce housing shortage, and NuVista's collaboration with a community land trust is truly commendable."
For the past year, NuVista has focused on ensuring individuals, businesses and nonprofits in rural areas have access to essential financial products and services, particularly affordable housing.
"As a Community Development Financial Institution (CDFI), we're in a unique position to access federal funds unavailable to other financial institutions," said Director of Grants and Special Initiatives Sara Plumhoff. "Our mission is clear – to support housing needs in the communities we are part of. Collaborating with the GoWest Foundation was an obvious choice given their shared vision. We're extremely grateful for their investment."
The Foundation is dedicated to collaborating with credit unions and community partners on workforce housing initiatives across GoWest's six-state region. To date, it has supported credit unions with more than $1 million in catalytic philanthropic investments. For more information on its grant guidelines, visit http://gowestfoundation.org/grants.
Posted in Colorado, GoWest Foundation, Top Headlines.