Colorado CUs Connect with Rep. Brittany Pettersen
Posted by Ryan Fitzgerald on September 27, 2023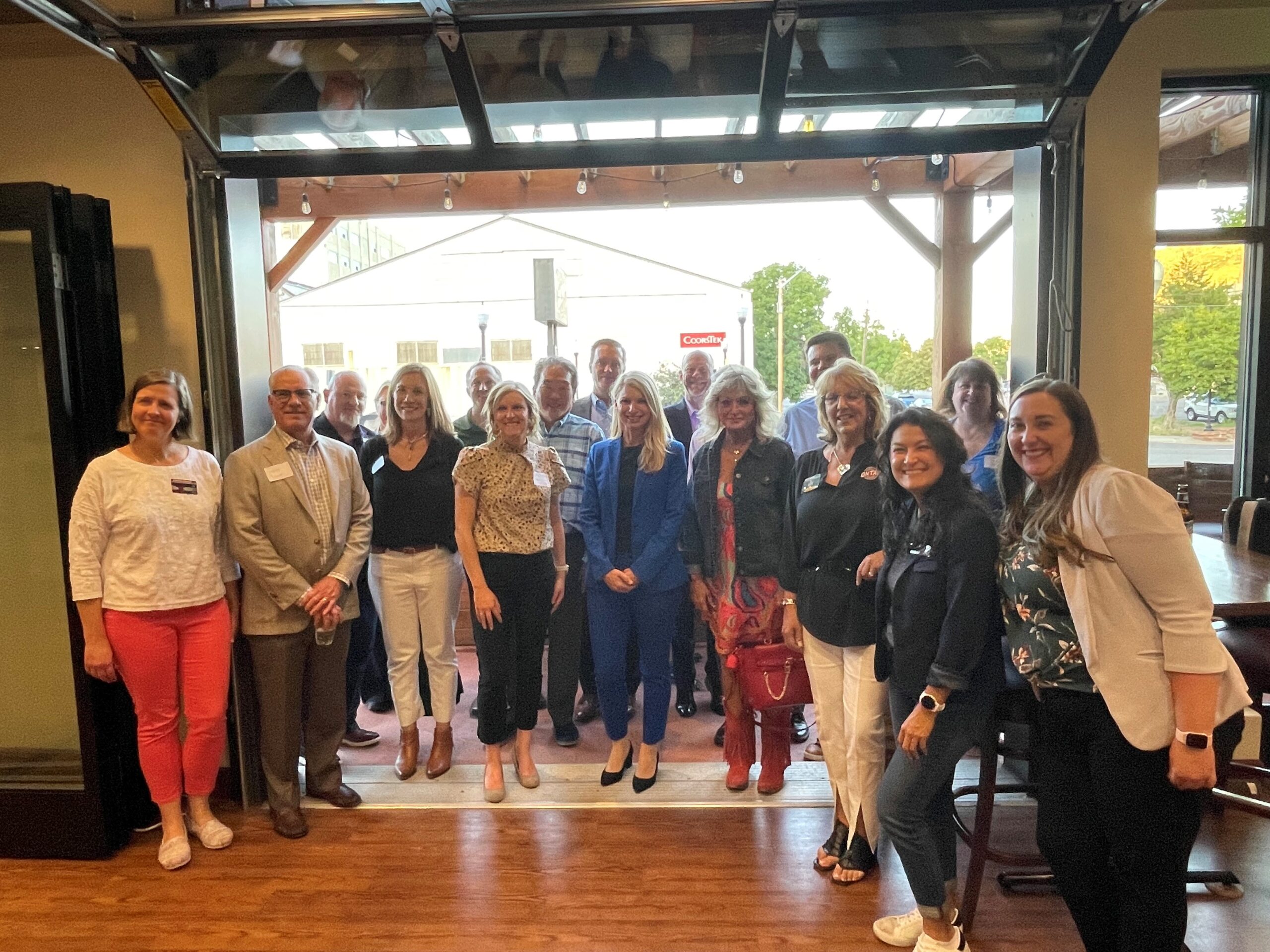 On Monday, Colorado credit union leaders hosted an event for Representative Brittany Pettersen (CO-7) at On Tap Credit Union in Golden, CO. During the event, Pettersen took time to connect with each of our credit union leaders that were in attendance and spoke with the group about some of the challenges facing families and businesses in Colorado's 7th Congressional District. Some of the issues the Congresswoman outlined included housing affordability and supply shortages as well as the need for immigration reform to assist businesses with qualified workers, while working to stop the illegal fentanyl trade that is ravaging Colorado families. She discussed the challenges currently underway in Congress as they continue to work to stave off a government shutdown at the end of the week. We also discussed pressing issues like the Credit Card Competition Act and our collective efforts to update the Federal Credit Union Act.
Representative Pettersen expressed her continued commitment to Colorado's working families, communities and small businesses, and shared her appreciation for our credit unions providing local, community-focused financial services and support to these same groups. She is proud to serve on the all important House Financial Services Committee, and impressed upon the attendees how important this connection point, and partnerships with credit unions will be for the future, as she work to better understand all of the issues impacting Colorado's credit unions and their members.
We greatly appreciate the attendance and support of all of the attendees who joined us for the important event earlier in the week. A special shoutout to our event host Tracie Wilcox and the On Tap CU team as well as the support of the co-hosts Gerry Agnes, of Elevations CU, Doug Ferraro of Bellco CU, Chris Wallace of CU of Denver and Darius Wise of Red Rocks CU. We look forward to seeing you all at MAXX or our next Colorado advocacy event!
Posted in Advocacy on the Move, Colorado Advocacy, Federal Advocacy.