Register Now for GoWest Session 3 Councils
September 26, 2023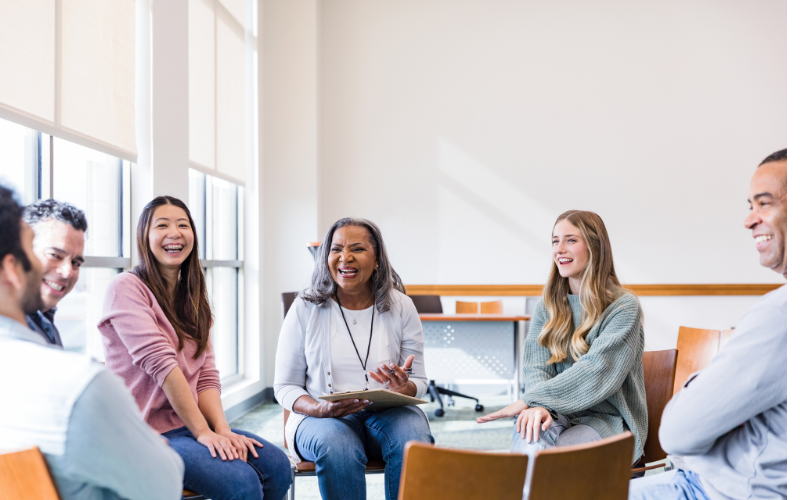 A sneak peek at GoWest Association Session 3 Councils is now available!
Councils provide a forum for sharing best practices, engaging in rich dialogue, and connecting with colleagues to gain deep insight into your discipline's most critical topics.
Check out the exciting range of content for sessions in October and November:
Marketing/Business Development/Community Outreach — Oct. 18
We understand that in your multifaceted role, you frequently don various hats, including that of a graphic designer, even if that's not your strong suit. But don't worry — at this upcoming council, we've got something exciting in store for you!
Get ready to dive headfirst into the captivating world of design fundamentals. We'll show you how to harness the power of Canva, a fantastic free online tool. With Canva by your side, you'll be able to craft sleek and professional designs that will leave you feeling like a design pro, even when you're wearing that "designer" hat.
But wait, there's more! Brace yourself for an inspiring guest speaker, Jessica Schultz, User Experience Manager at BECU. She'll be here to sprinkle some UX magic into your day. Schultz will not only unveil the secrets of User Experience (UX) principles but also share invaluable tips to elevate your members' experience to the next level.
This council promises to be an engaging and enlightening experience you won't want to miss. So grab your "designer" hat and let's embark on a creative journey together! Register now.
HR and Trainers Council — Oct. 24
When credit unions hire employees, employers have some responsibilities to that employee and to all future employees.
However, new laws and responsibilities have made it clear that treating all employees fairly and equitably without creating additional credit union risk is important.
This session will examine the risks, rights, and obligations of employers and employees — in addition to highlighting how well-constructed foundational talent components should be in place.
It is critical that your HR professionals and managers understand that company culture and reputation play a significant role in worker attrition. Register now.
Collector's Council — Oct. 26
The upcoming council session will address recent trends in the macroeconomic environment and its impact on the credit union system. 
The session will explore potential downside risks to economic growth, consumer spending, and credit union asset quality. One of these risks is the resumption of federal student loan payments in October 2023 since the implementation of forbearance in March 2020. Register now.
Commercial Services — Oct. 31
Join your peers from across the commercial lending space for a presentation and roundtable discussion on the state of commercial lending.
Joe Hyatt, President and CEO of DFTC, Inc., will share the latest industry and market outlook with the group. Hyatt brings over 26 years of experience across commercial credit underwriting, credit training, business operations, and revenue growth.
After the presentation, hear from peer credit unions on what trends they are seeing and how they are positioning their teams for growth in 2024. Lastly, the legal team from Farleigh Wada Witt will share an update on 1071 small business lending collection and reporting requirements. Register now. 
Compliance Council — Nov. 7
As 2023 comes to a close, credit unions continue to have to adapt to ever-changing compliance requirements.
Please join us for our final Compliance Networking Council of 2023. During this session, we will start with the NCUA's final rule for federal credit union expulsions, followed by expulsion and denial of service provisions for state-chartered credit unions.  We will also review the National Credit Union Administration's guidance for cyber incident reporting.
Our sponsors from law firm Farleigh Wada Witt will be available for a Q&A, and GoWest staff will provide updates on compliance changes of all of the ongoing rulemaking and guidance that has come out since our last compliance council. Register now.
Posted in Public Awareness, Top Headlines.