Arizona CU Leaders, GoWest, Meet With Sen. Sinema
Posted by Ryan Fitzgerald on July 19, 2023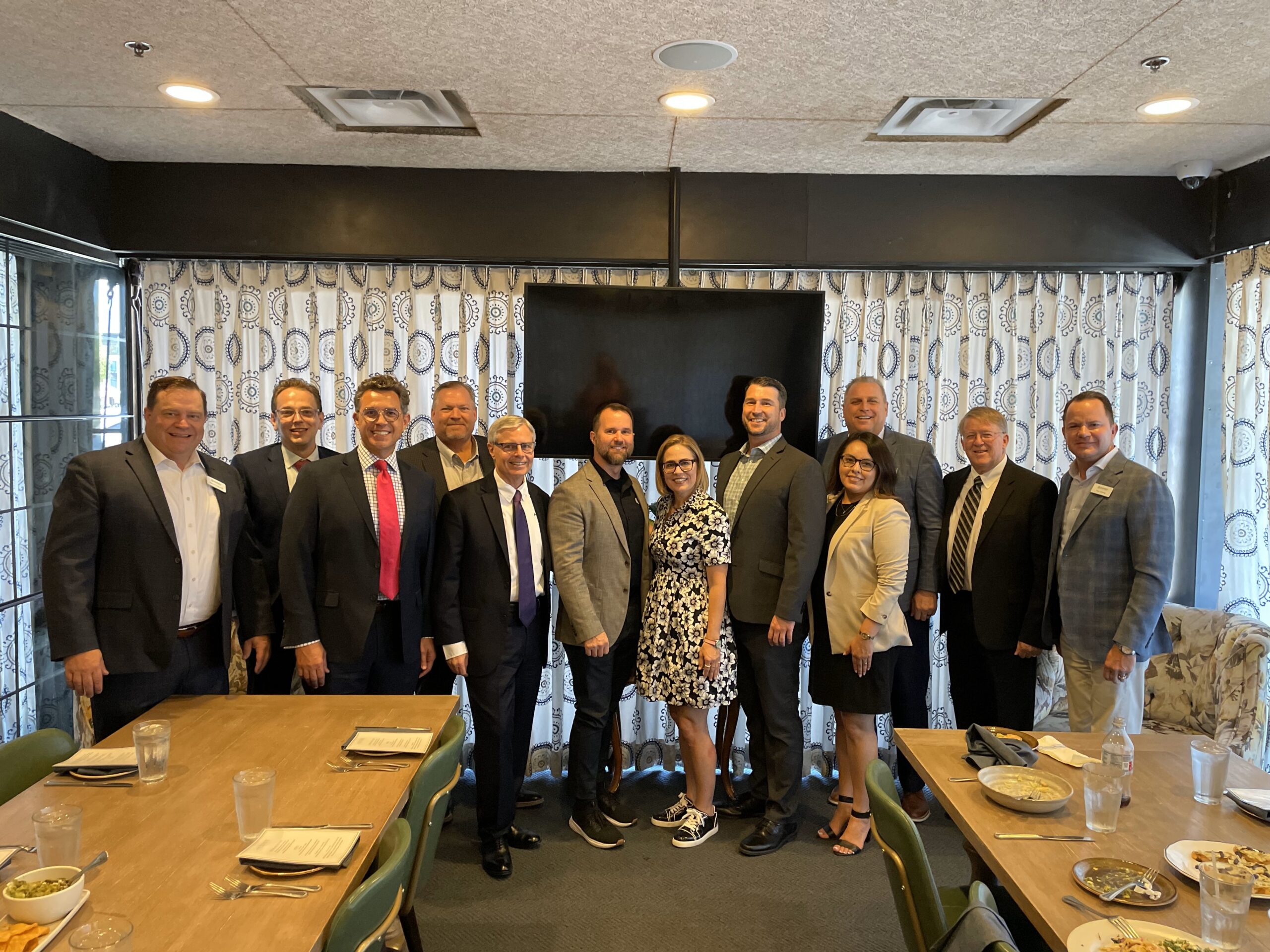 A group of Arizona credit union leaders joined the advocacy team from GoWest this week for an in-person meeting in Phoenix with Senator Kyrsten Sinema. The Senator was visting with constituents in her home state while Congress had a break in July.
In addition to thanking the Senator for her leadership and sponsorship of the Credit Union Board Modernization Act, advocates praised her support of the SAFE Banking Act, which if passed, will help to ensure the safety of employees and customers of local cannabis businesses. Sen. Sinema was also asked to oppose S. 1838- the so-called Credit Card Competition Act, which would be costly for consumers and the financial institutions serving them, while providing a windfall for mega-retailers.
The summer is an ideal time for credit unions to meet with their state and federal elected officials as most state legislatures are currently out of session. On the federal front, most elected officials will spend time in their home states and districts during the month-long August recess. GoWest is arranging a number of opportunities to meet with our delegation across the six-state region, and will keep you posted.
Posted in Advocacy on the Move, Arizona Advocacy, Federal Advocacy.