Q&A with Carla Cicero: One of the Most Powerful Women in Credit Unions
Posted by Andrew Kobialka on November 29, 2022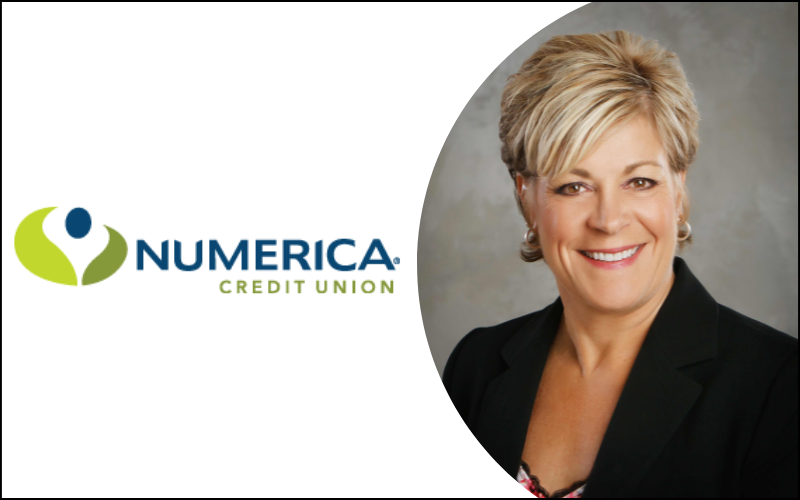 Recently, you may have read the story of three GoWest member credit union leaders selected by American Banker magazine as the Most Powerful Women in Credit Unions. The list of 25 women around the country who are "leading the credit union industry through times of rapid and unprecedented change" included Fumbi Chima, executive vice president and chief technology and transformation officer at BECU; Dolores Broeske, president and CEO at HAPO Community Credit Union; and Carla Cicero, President and CEO at Numerica Credit Union.
GoWest team connected with Cicero to learn from her success. In her 11 years leading the Washington-based credit union, it has added eight branches, more than doubled its number of employees, grown to over $3.6 billion in assets, and contributed more than $12 million to the communities it serves.
Cicero gladly shared her insight as she further explored the topic she was recognized for – the "strategic reboot" and advancement of women in credit unions:
American Banker says its list is designed in part to "promote discussion of topics that are important to the advancement of the next generation of leaders." How would you hope to inspire other women who aspire to leadership positions?
I hope to inspire other women by sharing my own obstacles and triumphs. The challenges women face in the workplace, going back to school, or raising a family can be extremely challenging. I went through those same struggles and strive to show women if they keep their eyes on what their desires are, and push through challenges, obtaining their career goals is possible. Since I joined Numerica, we've created an Organizational Development department to help support the growth and development of our employees. Team members have access to leadership classes taught by experts, one-on-one leadership coaching, and internal advancement opportunities. This is one way we can help inspire and provide the tools needed for women at Numerica to advance and succeed.
Mentioned in the article is your leadership through a "strategic reboot" including an update on outcome measures for projects and a heavy emphasis on internal communications. What challenges did you have to meet and deal with that positioned the credit union for change and success?
In 2021, Numerica set ambitious five-year goals. When we started to see inflation, global unrest, and escalating interest rates, we knew we needed to look at our long and short-range goals and determine if they continued to be the correct direction for Numerica. Through much discussion and study, our team decided to refocus and reboot. We paused the organization's long-term plans and started looking more short-term towards expense control, employee retention, and short-term goal achievements. During this time, it was extremely important to me that we be transparent with our team members. They needed to understand Numerica remains financially strong and we will continue to prioritize our members and our employees as we move Numerica through this economic downturn.
American Banker is recognizing leaders who ensure they have an internal and external culture of inclusion, and who keep their credit unions at the forefront of technology development. Could you specifically address your efforts in those areas?
To create more opportunities, we recently launched a Diversity, Equity, and Inclusion program that recruits and develops more high-performing team members to better reflect the communities we serve. We listen to what employees want and give each team member a platform to be heard. At Numerica, we search for outstanding leaders that are looking ahead and preparing for what is to come. Numerica has invested heavily in evolving our technology to serve our members and employees – from deploying AI software to help efficiencies behind the scenes, upgrading our online and mobile banking platform, and launching a new loan origination system in the upcoming months, our SVP of IT and Facilities, KayCee Murray, has been a powerhouse in helping us not only move forward but to stay ahead of the curve.
What, in particular, do you feel you are being recognized for with your inclusion in this list of women at the top of the credit union world?
I've put in a significant amount of focus into Numerica's culture. During this past decade of being CEO, I've committed myself to helping employees develop professionally, personally, and making Numerica a place people are proud to work for. Being named the #1 Best Place to Work these past two years shows our steadfast investment in living out our core purpose. Enhancing lives, fulfilling dreams, and building communities are what we work towards every day. While the financial sector is progressing, banking remains a male-dominated industry. To be a woman leading a large credit union, which allows me to give back to our communities through Numerica and personally, is something I'm proud of.
Posted in Leadership, Top Headlines, Washington.