Q&A with One of the "Most Powerful Women in Credit Unions"
Posted by Andrew Kobialka on November 15, 2022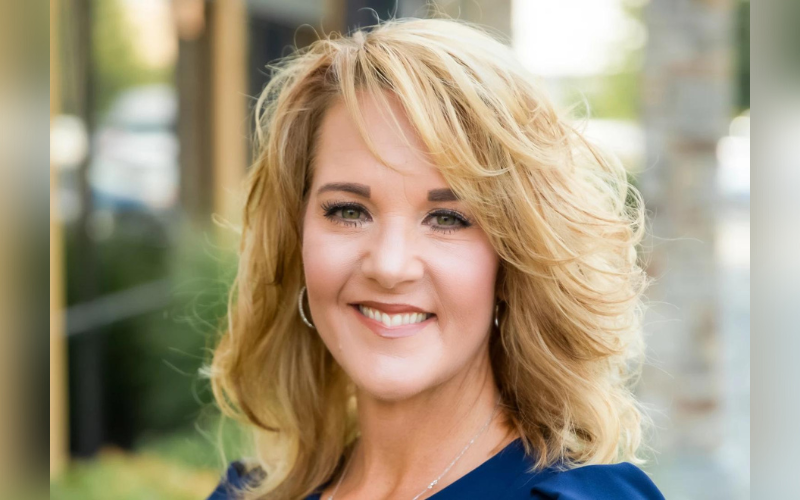 For the first time, American Banker magazine has published its list of the Most Powerful Women in Credit Unions, spotlighting 25 women around the country who are "leading the credit union industry through times of rapid and unprecedented change."
GoWest congratulates three of the women on the list from our member credit unions for the recognition they bring to their teams and the entire credit union industry. These women were selected by American Banker staff members who considered qualities such as leadership, teamwork, and personal initiative, demonstrated through action:
Fumbi Chima, Executive VP and Chief Technology and Transformation Officer at BECU. Chima is recognized for her leadership of a transformational initiative, including corporate culture, and is quoted on the challenges of change: "Change can be hard, but it's also exciting, groundbreaking, and transformational. And change is really about people. It's bringing people along on the journey. … We have to build intuitive solutions so people can clearly see the value and understand the 'why' behind the change."
Carla Cicero, President & CEO at Numerica CU. Cicero is quoted on an initiative she describes as a strategic reboot:  "Our efforts included an internal communication plan to ensure the team knew the conditions we were seeing and our plans. The team's trust, preparation, and ability to pivot are what keeps Numerica resilient."
Dolores Broeske, President & CEO, HAPO Community Credit Union. Broeske is highlighted for advancing women in leadership and people-focused business strategies that help retain talented staff. More than 70% of the management team are women and 72% of HAPO's total workforce is made up of women. Broeske is quoted: "Women offer a unique perspective to business and genuinely want to be a part of something bigger than just achieving a title at the end of the day. Women understand the differences in communication styles, they rally around change, and they bring teams together through collaboration and fostering innovation."
Today, HAPO's Broeske offers more insight into the "people-focused business strategies" that she was recognized for:
American Banker says its list is designed in part to "promote discussion of topics that are important to the advancement of the next generation of leaders."  How would you hope to inspire other women who aspire to leadership positions?
I hope to inspire women to become leaders simply through my actions and how I treat others and how I make them feel; through fostering a workplace culture of authenticity, collaboration, and communication. I would emphasize that chasing a title is different than being a leader and that leading is not about you but is about others, celebrating their successes and leading them to greatness. At the end of the day – we are all human and we put our pants on one leg at a time regardless. There isn't anything more powerful than women not afraid to recognize and celebrate other talented women and who are advocates for those aspiring to be in leadership positions. I would encourage others to understand that their capabilities are limitless and to be confident in their unique ability to be relational through leading with compassion and empathy. When you treat others with respect and honor – they will follow you. Kindness is powerful – a superpower, and yes – even in business.
American Banker is recognizing leaders who ensure they have a culture of inclusion (not only within their ranks but in how they serve their members) and who keep their credit unions at the forefront of technology development. Could you specifically address your efforts in those areas?
At HAPO inclusive culture starts with focusing on employees by nurturing a culture of belonging before anything else. When you belong, you matter, and when you matter, you openly share your talents, your ideas, and you feel valued. Ultimately through inclusion, you recognize your worth and how important you are to the overall mission of credit unions of "People Helping People". We value the unique differences and backgrounds that our employees bring to work each day and understand that the members we are serving are equally as diverse. We have designed suites of product offerings and digital services to encompass a wide variety of needs and demands. We have over 150 and counting certified Financial Wellness Coaches across every division at HAPO. We've designed relevant first-time home buyers' programs and small business loans and offer ITIN accounts and loans. HAPO has a branch on wheels that is used to deliver core financial services to local farm workers, retirement homes, remote communities, and schools. Cybersecurity and protecting our member data is our top priority while still focusing on the overall member value and credit union relevance. We continue to deploy new innovations and enhance our existing digital service offerings and channels to expand member access and make it easy and convenient to bank with us.
Mentioned in the article is your leadership in designing and implementing "people-focused business strategies." Can you explain how that applies both internally and externally to the strength and success of HAPO and its members?
The last couple of years have caused many challenges from heightened stresses to ever-growing employee needs and expectations of their employers across all industries. We recognized this and have been surveying our employees to be proactive and intentional toward enhancing employee morale and retention. Through this feedback, we have launched an all-encompassing employee purposeful touchpoint program meant to engage, involve, and encourage HAPO loyalty and strengthen organizational culture. Touchpoints throughout an employee's career are used to identify employee desires, support employee safety, wellness, and mental health while promoting awareness and access to employee benefits and assistance programs. I stand firm in trusting that simply by being intentional and having a people-focused business strategy we are building a stronger cultural foundation, providing a competitive edge, and promoting diversity, equity, and inclusion. It's a win-win. When employees are bought-in and feel they can be transparent to address and express their needs and feelings and when they are nurtured by a great culture, we not only see an increase in overall productively, innovation, and employee engagement but also become an employer of choice; making it easier to recruit and retain talent which is especially difficult for many during these extraordinary times when employees are extremely selective about their working arrangements.
Posted in Thought Leadership, Top Headlines.