Legislative Leadership Races Heat Up in Idaho
Posted by Ben Shuey on November 23, 2020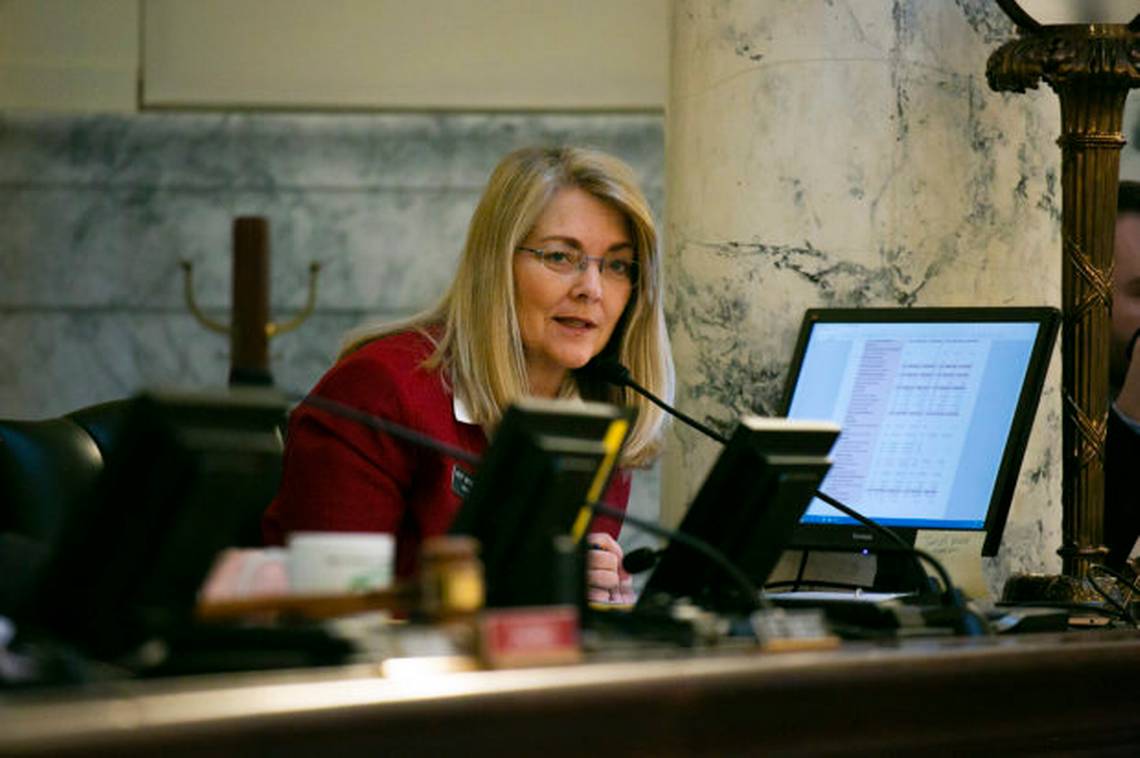 This past week has showcased that the Idaho Legislature is gearing up for a very interesting Session, come January.  With the impacts of the pandemic and spiking COVID numbers, public safety needs and increasing calls to limit the power of the executive, all backdropped against the dichotomy of excellent budget projections, we expect to see some spirited debates in the months ahead.  Moreover, we have seen a number of veteran Idaho Legislators stepping up to challenge the current leadership in both the Idaho House and Senate.
The week following Thanksgiving will be an eventful one for the incoming members of the Sixty-Sixth Regular Session of the Idaho Legislature.  With twenty-two (22) returning and incoming freshman Legislators going through orientation and a weeks worth of last minute leadership campaigning, the Idaho Legislature will finish its organizational session on December 4.  The culmination of this will be the leadership races that will be completed on December 3rd, followed by chairmanship and committee assignments for both the majority and minority parties.  These critical assignments are overseen and final decisions will be made by the Speaker of the House and the President Pro Tempore in the Senate.
JFAC Co-Chair Wendy Horman (R – Idaho Falls – 30 ) was the first to step out and announce her plan to challenge current Speaker Scott Bedke (R – Oakley – 27).  "I've had a good relationship with Bedke, but I do think it's important for people to have a choice," Rep. Wendy Horman, said on Monday. "I have a lot of respect for the way he's run things, but having choices is not a bad thing." 
The next announcement came on Tuesday when current House Agriculture Chair Judy Boyle (R – Midvale – 19) announced she would be challenging current Majority Leader Mike Moyle (R – Star – 14).  In addition, we expect to hear challenges for both Assistant Majority Leader Jason Monks (R – Meridian – 22) and potentially Majority Caucus Chair Megan Blanksma (R – Hammett – 23).
On the Minority side in the House, current Minority Leader Ilana Rubel (D – Boise – 19) does not appear to have a challenger.  Representative Lauren Necochea (D – Boise – 19) has announced her plans to challenge John McCrostie (D – Garden City – 16) the current Assistant Minority Leader.  Whereas, Representative Sally Toone (D – Gooding – 26) will be running for Minority Caucus Chair, following the retirement of long-serving Representative Elaine Smith (D – Pocatello). 
In the Senate, we will see a number of new faces with several retirements on both sides of the aisle.  Current Majority Leader Chuck Winder (R – Boise – 20) is the likely leader to take the Pro Temp's chair following the retirement of Senator Brent Hill; however, he faces a tough challenge from Dan Johnson (R – Lewiston – 6).  Majority Caucus Chair Kelly Anthon (R – Burley – 27) will be running for the Majority Leader's Chair, but no opposition has been announced as of yet.  
Senator Steve Vick (R – Dalton Gardens – 2), the current Assistant Majority Leader has not announced what leadership role he will be seeking, but his current role is being sought by both Senator Abby Lee (R – Sand Hollow – 9) and Lori Den Hartog (R – Meridian/Nampa – 22).  Senator Mark Harris (R – Soda Springs – 32) is currently unopposed for the role of Majority Caucus Chair.  
On the Democratic side of the aisle, we do not perceive a change in the highest Minority Leadership position, as Senator Michelle Stennett (D – Ketchum – 26) will likely retain her position.  With the retirements of Senators Cherie Buckner-Webb and Maryanne Jordan, we expect them to be replaced by Senator Grant Burgoyne (D – Boise – 16) who is running for Assistant Minority Leader and Senator. Janie Ward-Engelking (D-Boise – 18) who has announced her run for Minority Caucus Chair.
In the weeks and months ahead, the need for continual education regarding the structure, value and impact of Idaho credit unions will continue to be critically important for the future success of our advocacy efforts.  Stay tuned fore more information about the results of the leadership races during the organizational session.
Happy Thanksgiving to you all!
Posted in Advocacy on the Move, Article Post.