Denver Holds First 'Bite of Reality'
November 20, 2023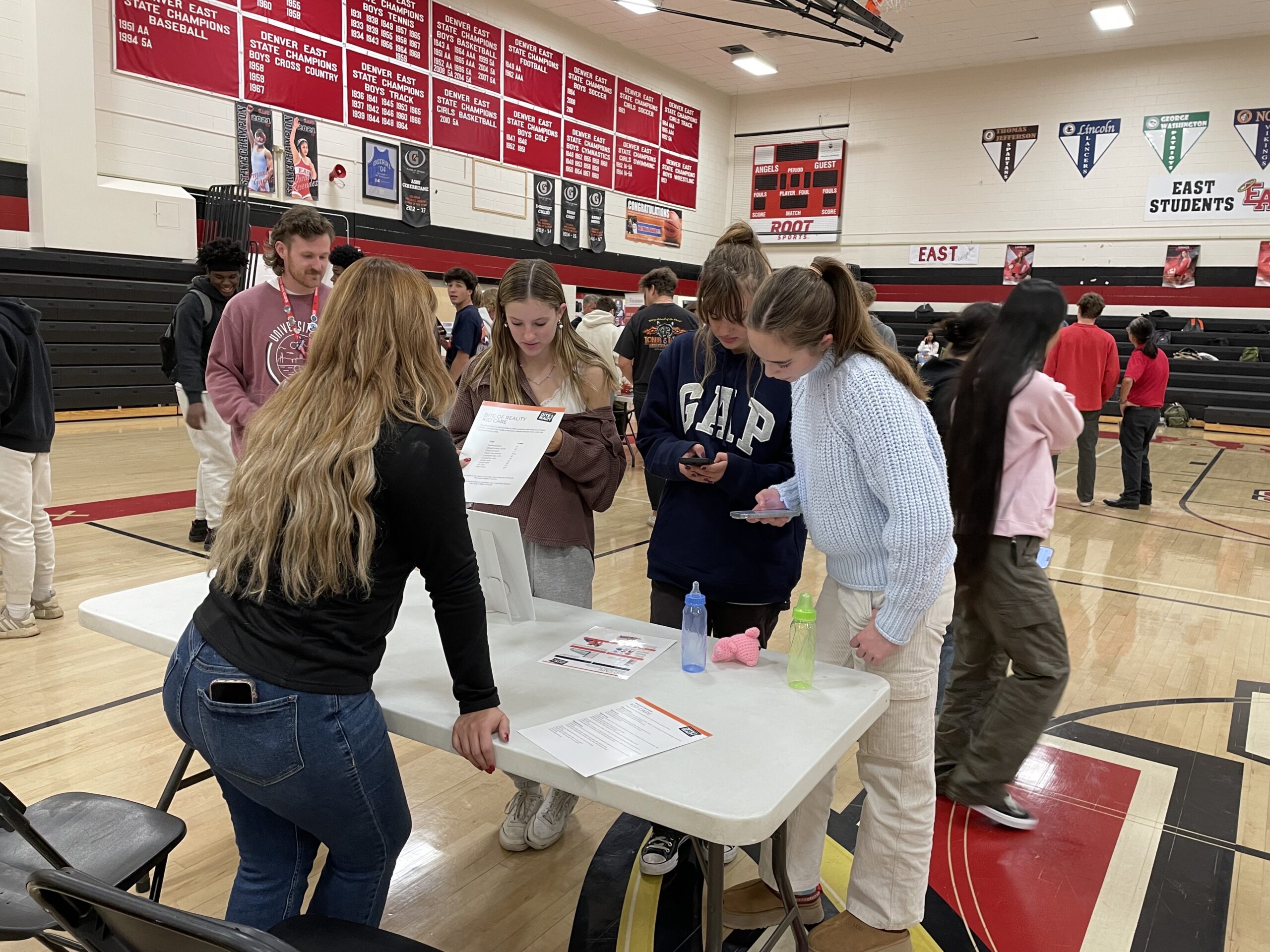 Students in Denver recently got a chance to skip class — but it was for an educational event that will serve them far beyond high school.
More than 60 students at East High School took a hard look at the cost of adulthood through Bite of Reality, a GoWest Foundation financial education program held for the first time in the city.
Hosted by Fitzsimons Credit Union inside the school gym, the program taught students how to budget basic needs against wish list items and unexpected costs. Each student was assigned a specific background — some had a family to care for, some had high-paying jobs, some did not — and visited themed stations to figure out what they could afford.
Here's what they had to say:
Ana Valles, Vice President of Marketing at Fitzsimons Credit Union, said volunteers, credit union staff, and students loved the experience.
The exercise led students through different life stages and fully engaged them at every point — some started thinking more seriously about savings while others overspent and had to deal with the consequences. Nearly every student who visited the childcare station was shocked by the cost and joked they weren't going to have kids, she said.
Valles, who spoke to some students in Spanish, said it gave her the chance to connect with them on a deeper, cultural level — what they learn about finance in the U.S. is different from other countries, she said.
"Financial literacy is so important, but you really don't get to experience that until you're in the real world, getting your first car or getting your accounts set up," said Valles. "This really is a taste of reality where you get to see what life is going to be like — it's the best way to learn and prepare yourself."
Visit here to learn more about Bite of Reality and how to apply for a GoWest Foundation grant to host a reality fair.
Posted in Colorado, GoWest Foundation, Top Headlines.