PSCU and Co-op Solutions Announce Agreement to Combine
November 14, 2023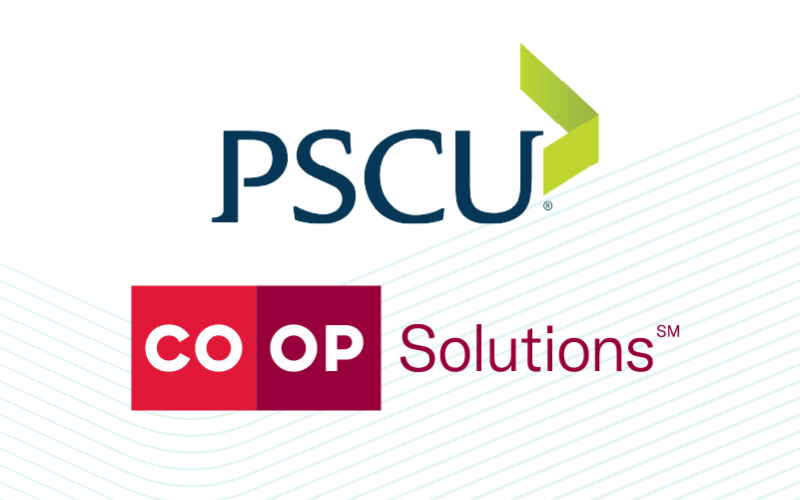 GoWest is excited to support the recently announced plan for Co-op Solutions and PSCU to combine into a new organization to drive value and growth in the Credit Union Movement.
GoWest has long partnered with both organizations, and we believe that together, they  will be better positioned to offer innovative technology and solutions to help credit unions compete in a rapidly evolving financial services marketplace. Your credit union voice will continue to play a pivotal role in the path ahead for the newly combined organization, and we commend their commitment to remaining credit union-owned.
Thank you to Todd Marksberry, President and CEO of Canvas Credit Union, and Greg Mitchell, President and CEO of First Tech FCU, and both exiting board members of Co-op Solutions who played important roles in helping grow these organizations into significant supporters of credit unions.
Rob Stuart, President/CEO of OnPoint Community Credit Union currently serves on the Board of Directors for PSCU and Ezra Eckhardt, President/CEO of STCU serves on the Board of Directors for Co-op Solutions. Both will remain on the board as the organizations merge.
"Credit union growth and member experience are the shared central mission of PSCU and Co-op," said Ezra Eckhardt, Co-op Board Member and president and CEO of STCU. "Our combined Board of credit union CEOs reaffirms our commitment to credit unions, and credit union ownership of the key technologies and services needed to compete in the broader financial services space. Together, we're confident that this combination will help more credit unions sustain growth and meet the evolving needs of their members."
You can learn more about their plans to combine here.
Posted in GoWest Solutions, Public Awareness, Top Headlines.