Preliminary Work Being Done for the 2024 Idaho Legislative Session
Posted by Zach Forster on November 6, 2023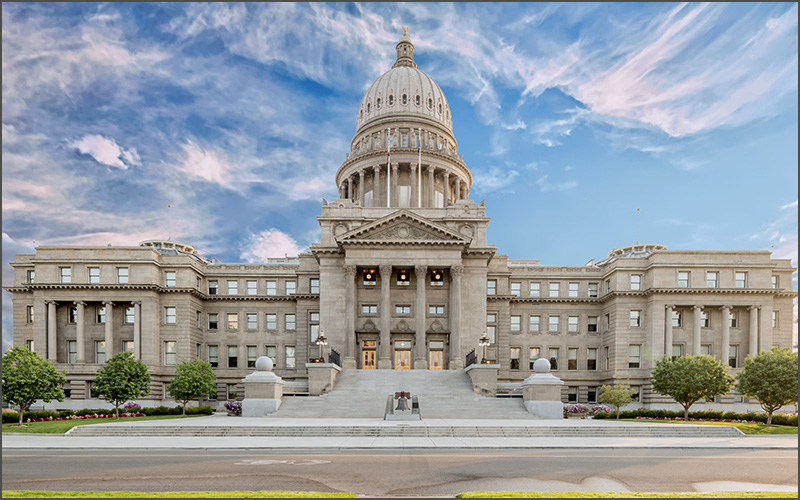 It seems like April 6, 2023, the day in which the Idaho legislature "Sine Die", or adjourned, for the 2023 legislative session was just yesterday. It is hard to believe Idaho legislators are already starting to convene back in Boise to lay the groundwork leading up to the 2024 session. November is always a busy month as interim committees are wrapping up the last of their meetings and the focus shifts towards the upcoming session.
Late last week, the legislative council, which consists mainly of Senate and House leadership along with leadership on the Joint Finance Appropriations Committee (JFAC), met to discuss the 2024 legislative session plans; this includes logistical information, annual legislative trainings, reviewing the legislative calendar, and setting target dates. Included in the target dates is a 2024 adjournment target date which is set for March 22, 2024. Unlike other states, Idaho does not have an adjournment date set in statute every year, the only action that is mandated in Idaho code is for the legislature to pass a balanced budget. Historically, this is a very early target to shoot for. The last session that was this short was in 2020 during the COVID pandemic.
Later this week JFAC, which has the sole responsibility of setting the state budget, will meet to review new budget numbers and the $355 million property tax relief legislation that was passed last year. Due to the strenuous workload, and the amount of time members spend on JFAC meeting with stakeholders, conducting hearings, and reviewing budgets, it is important they take the time before prior to the legislative session so they can hit the ground running in January.
The 2024 legislative session will officially kick off on January 8, 2024 with Governor Little delivering his annual State of the State address.
Posted in Advocacy on the Move, Idaho Advocacy.