Celebrating International Credit Union Day: A Look at Our Vibrant Credit Union Communities
October 31, 2023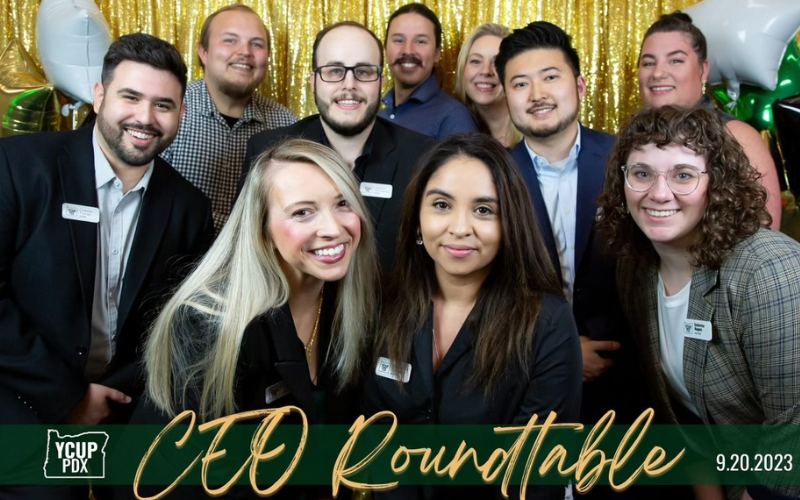 International Credit Union Day, celebrated every year on Oct. 19, is a significant occasion for credit unions worldwide. This year, it held even more significance as it marked the 75th anniversary.
In honor of this incredible day, we wanted to shed light on the remarkable activities and events organized by our credit union communities, which encompass young professional groups and credit union chapters.
These dedicated individuals and groups are at the forefront of promoting the "people helping people" philosophy, and their actions are a testament to the positive impact credit unions have on their communities.

Chapter Highlights
Our chapters are a source of pride and inspiration, and their commitment to community service is commendable. Let's take a closer look at some of the incredible initiatives they have undertaken:
North Idaho Chapter (Coeur D'Alene), Valley of the Sun Chapter (Phoenix), and Southern Arizona Chapter (Tucson): These chapters hosted special dinners to bring members and the community together to celebrate the values that credit unions stand for.
Southwest Idaho Chapter: This chapter made a tangible impact by building bunk beds for children in need. It partnered with the nonprofit Sleep in Heavenly Peace, which is dedicated to creating top-notch bunk beds that will bring comfort and security to children of families who need support.
Cascadia Chapter: This chapter dedicated its time and effort to assisting the Oregon Food Bank, working diligently to support those in need. On Saturday, the spirit of giving will continue as the Cascadia Chapter once again collaborates with the food bank to ensure that more families receive the nourishment they require.
Southwest Washington Chapter: This chapter rolled up its sleeves for Habitat for Humanity, where it passionately assembled furniture to help create homes for families in the area and will continue its commitment on Saturday.

Celebrating Community Commitment
Our chapters continue to be pillars of strength in our communities. Their dedication to making a positive impact is something we greatly admire and appreciate.
It is essential to recognize the tireless work our chapters do for our community, not only on International Credit Union Day, but throughout the year.
So far, WYO YCUP has held a professional development session for Wyoming young professionals, YCUP PDX hosted a successful CEO roundtable, and the Southwest Washington Chapter celebrated its annual legislative dinner. The Willamette Chapter also held a successful leadership roundtable on Oct. 18.
The celebration doesn't stop! Our credit union communities have a lot more in store in the upcoming weeks.
Executive Roundtable. Hosted by AZ YCUP, this Nov. 8 event will provide insightful discussions and networking opportunities.
Leadership Seminar: Enhance your leadership skills and expand your knowledge at this Nov. 7 seminar hosted by YCUP PDX.
Annual Rocky Mountain Chapter Top Golf Tournament: Don't miss this Nov. 9 golf tournament, which is a great way to compete with credit union colleagues in different regions to help raise money for your local food bank. Register by Nov. 3.
Be sure to add your Chapter and YP events to our calendar. This way, you can stay informed about the exciting activities happening in your credit union community.
Posted in Arizona, Chapters, Colorado, Idaho, Oregon, Top Headlines, Washington, Wyoming.