GoWest Congratulates the 2023 Executive Ready Graduates
October 24, 2023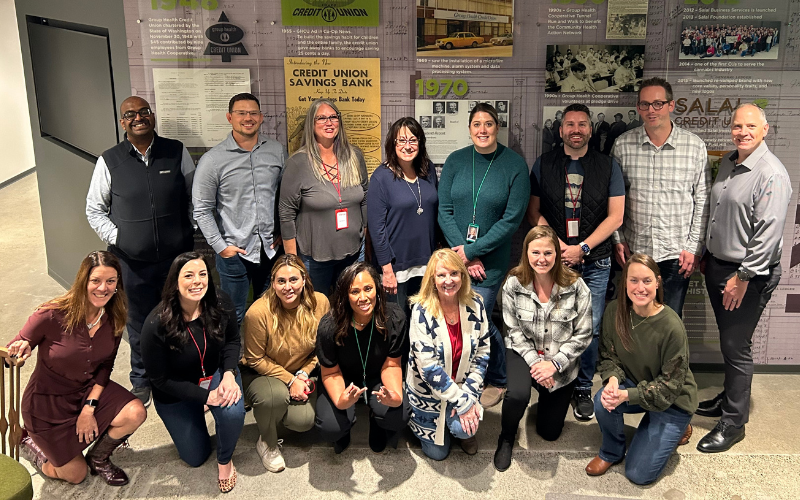 GoWest Credit Union Association is proud to announce the 2023 graduates of Executive Ready.
Innovative leaders are crucial to advancing the Credit Union Movement. Our signature leadership development programs empower graduates with the confidence, decisiveness, and strategy they need to shape the generations to come.
GoWest has graduated over 55 credit union senior leaders from Executive Ready in the last 5 years, offering them more skills and knowledge to be successful in the industry.
Executive Ready
Building High-Performing Executive Teams
Graduates experienced a six-month, hybrid program that provided strategic leaders the roadmap to build high-performing, connected, and innovative teams.
It is designed to accelerate executive-level skill development. Using an evidence-based and highly interactive format, Executive Ready leverages thought leaders, conversations, practice, and engagement with peers to increase synthesis and application of advanced concepts and build strategic confidence and competence for deeper influence and impact.
Kelley Mobley, graduate and AVP of digital banking at Vantage West Credit Union, shared how the program also helped bring clarity to her skillset and its best application for her team: "My unique contribution is helping others find their voice."
Congratulations to the 2024 Executive Ready graduates!
Graduates:
Ana Valles, Fitzsimons Credit Union
Angel Everard, Elevations Credit Union
Deborah Donnelly, BECU
Dustin Rohde, SnoCope Credit Union
Eileen Magnusson, Salal Credit Union
Jacob Donovan, ACU
Jeanne Stapleton, Meridian Trust Federal Credit Union
Jeremy Sankwich, CapEd Credit Union
Judy Loveless-Morris, Salal Credit Union
Kelly Mobley, Vantage West Credit Union
Kim Kingery, ACU
Paige Kelly, Peoples Credit Union
Prashanth Arulsakaran, Trailhead Credit Union
Shawnee Wait, Peoples Credit Union
Tracey Scheradella, Rivermark Community Credit Union
Tyler Holbrook, Rogue Credit Union
GoWest is excited to recognize these credit union leaders who have gone the extra mile to improve themselves, their teams, and the industry. Congratulations to this year's graduates!
Be a part of a 2024 cohort!
Registration is open now. Learn more about our three leadership development courses to discover which one is right for you. Click here!
Posted in Arizona, Colorado, Idaho, Oregon, Top Headlines, Washington.