The Idaho GAC in Action at MAXX
Posted by Lynn Heider on October 3, 2023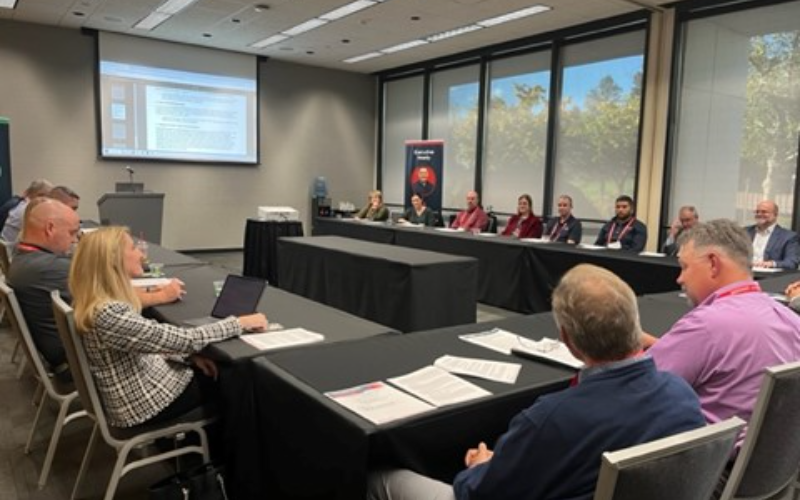 The Idaho Governmental Affairs Committee met during MAXX Convention Tuesday. The GAC approved the recommendations of the State Issues Working Group, which spent the last several months reviewing the state charter.  The recommendations may help determine credit unions' policy agenda for the coming years, pending further negotiations and discussions.
The onsite GAC meeting was just one of several advocacy-related sessions Idaho CU leaders are attending this week. Regulatory and legal update panels, and grassroots toolkit breakouts are still to come.
Posted in Advocacy on the Move, Idaho Advocacy.