On Tap Credit Union's Mortgage Program Meets Buyer Needs at Every Stage
Posted by Jennifer Johnson on September 11, 2023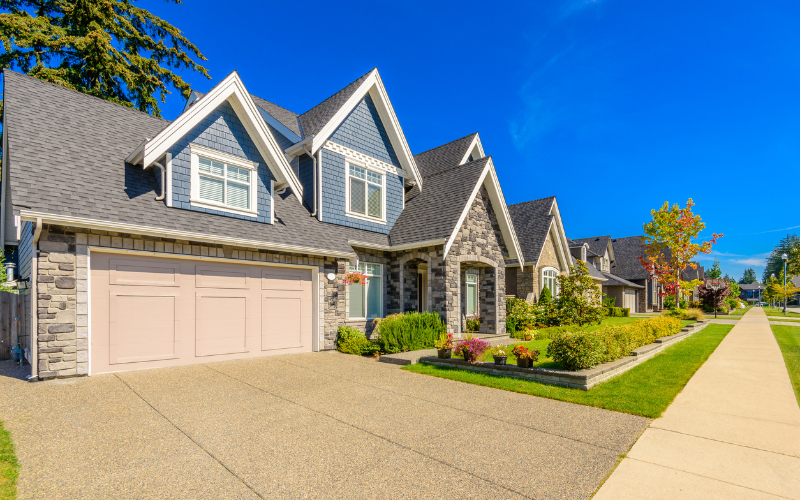 With mortgage rates now soaring to 7.23% — the highest since 2001 — renters nationwide are finding homeownership distressingly out of reach.
In the Denver metro area, where rent can be 29% higher than the national median, residents particularly struggle with the cost of living. Recent college graduates, moderate-wage workers, and anyone else who didn't jump on lower interest rates in previous years have become more firmly rooted in place.
That's why On Tap Credit Union, which serves the Colorado cities of Golden and Arvada, knew it needed to go above and beyond to help members. In recent years, the credit union has designed new mortgage products, collaborated with local organizations, and expanded its forms of assistance. In 2022 alone, On Tap funded $3 million in affordable mortgage solutions for low- to moderate-income families.
By innovating solutions for various aspects of homeownership — from start to finish — On Tap can meet the varying needs of members as much as possible.
"Every situation is different. What we're doing is targeting our effort based on the person," said Daisy Perez, a mortgage executive and lead developer of the initiatives. "There's no way just one solution could fix this issue."
New partnerships have been fruitful. Through Habitat for Humanity of Colorado, Impact Development fund, and the Colorado Housing and Finance Authority, members can buy a home for as little as a $1,000 down payment. In some cases, On Tap lends up to 40% of the home value, Habitat lends up to 60%, and together, some qualified families can be approved for a $650,000 home. The credit union helped members close on three such homes last month.
"Payments are capped at 30% of a household's actual monthly earnings, and new homeowners are required to attend financial education courses to ensure they don't go over budget," said Perez.
Another organization, the Denver-based Dearfield Fund for Black Wealth, provides up to $40,000 in down payment assistance for qualified homeowners who identify as Black. Buyers don't make monthly payments on the loan, instead repaying the amount in full (plus 5% of the home's appreciation) once they sell or refinance it.
First-time homeowners also have access to up to 6% toward a metro-area home through metroDPA, and On Tap alone offers up to $12,500 toward down payment or closing costs. Last year, its employees also started volunteering with Habitat for Humanity in Colorado to help members restore their future homes.
The credit union's efforts haven't gone unnoticed. Earlier this year, Golden and Arvada residents selected the credit union as one of Colorado Community Media's "Best of the Best" across seven categories, three of which relate to its mortgage services. Perez, who joined the credit union two years ago, was named on the prestigious National Association of Hispanic Real Estate Professionals Top 250 List for 2023 for her performance and effort in promoting financial education among Hispanic homebuyers.
On Tap has three new programs in the works, including a reduced adjustable interest rate for members (nearly 2 percent below market rate) and an Accessory Dwelling Unit financing program to spur more development. The Denver area is short 171,000 homes, and no builder or developer can cope with the demand, said Perez.
"We're trying to be as creative as we can," she said. "There is risk, but if there's a way we can mitigate it by putting a family in a good financial situation, that's how we decrease it — by providing advocacy and education and all the tools they need to succeed."
Posted in Colorado, Top Headlines.