Celebrating community collaboration with FHLB in Wyoming
Posted by Bobbie Frank on August 25, 2023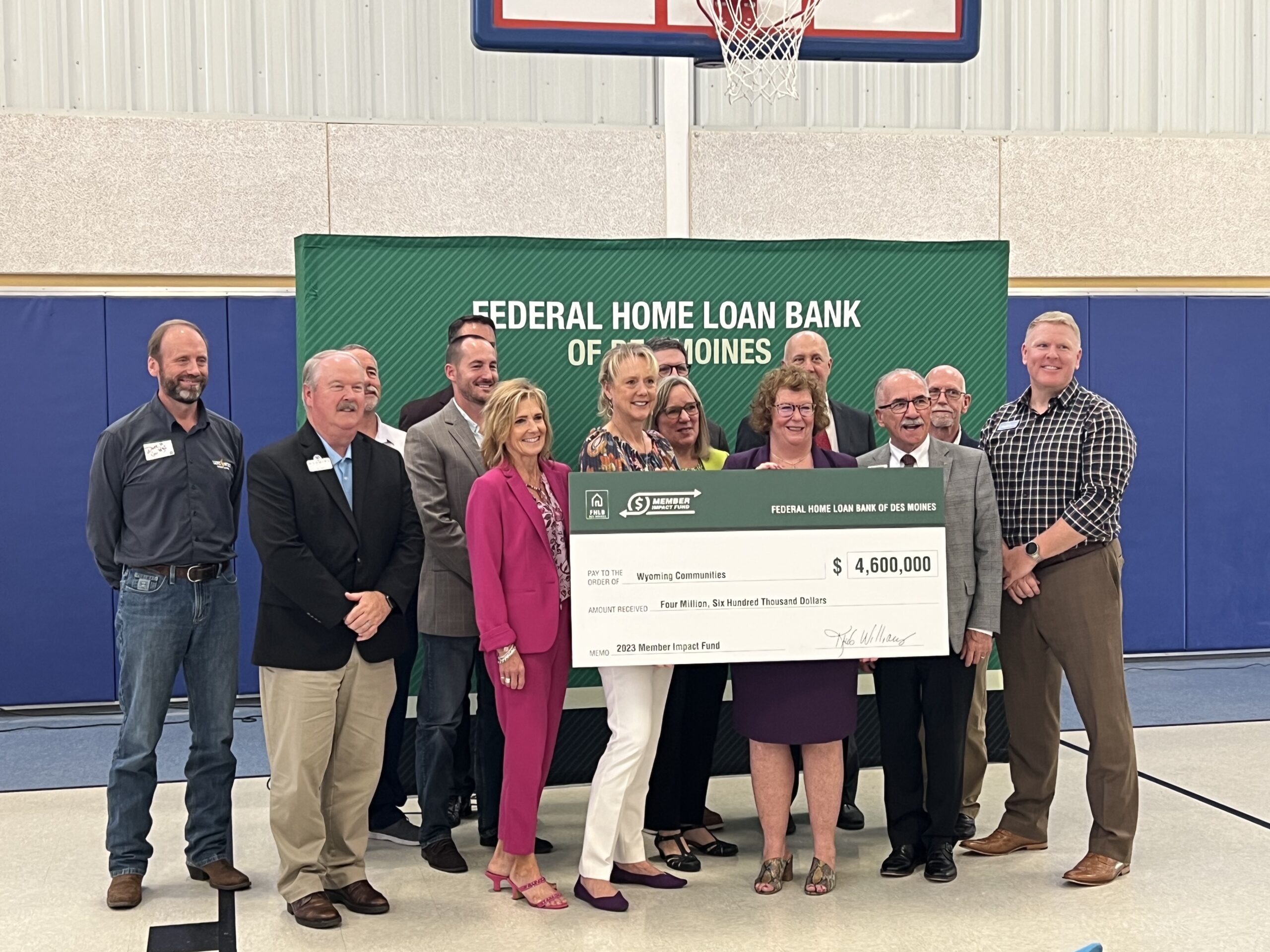 Wyoming's Credit Unions were well represented August 24 at the Federal Home Loan Bank (FHLB) Member Impact Fund event held at the Boys and Girls club in Cheyenne.
Representatives of FHBL member credit unions including WyHy FCU, StagePoint FCU, UniWyo FCU, Western Vista FCU and First Education FCU, and GoWest team members participated in a roundtable hosted by FHLB Des Moine President & CEO Kris Williams, conversation with Kelsey Pristach, Senior Policy Advisor to Senator Cynthia Lummis.  Senator Lummis serves on the Senate Committee on Banking, Housing and Urban Development; Environment and Public Works; and Commerce Science, and Transportation. Credit union members provided input on the importance of FHLB in the overall banking system, the importance of providing additional tools to address low to moderate income housing options and concern with FHLB membership expansion to unregulated entities.
Following the roundtable, a celebration was held with over 100 attendees representing Wyoming's banking and credit union community and Wyoming nonprofits who received $4.6 million to 184 nonprofit members in the state to support affordable housing and community development needs including food security, financial literacy, and youth programs.
You can read more about the event here.
Posted in Advocacy on the Move, Wyoming Advocacy.