On Tap Credit Union Unveils New Brand Awareness Campaign
August 3, 2023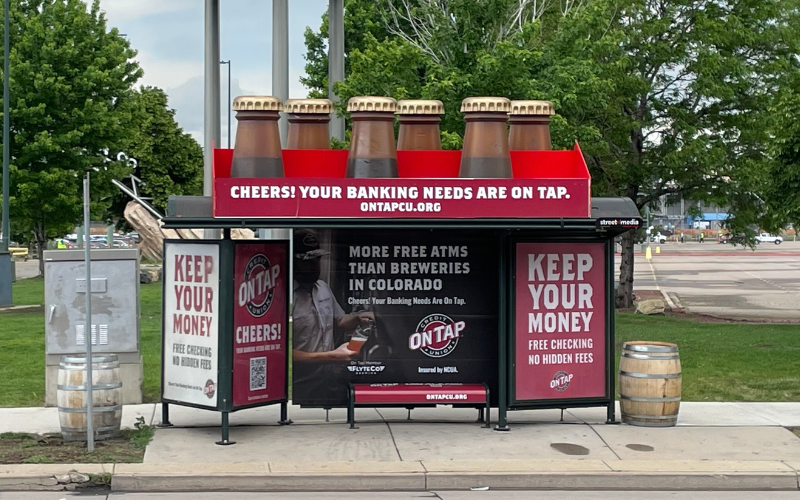 On Tap Credit Union, based in Golden, Colorado, is pleased to announce the launch of its dynamic new brand awareness campaign – "Your Banking Needs are On Tap." This comprehensive initiative aims to highlight the credit union's longstanding commitment to its members while showcasing its modern and innovative approach to crafting financial solutions.
On Tap Credit Union has fostered financial well-being through exceptional services and built long-lasting relationships with members and the community. With the release of the new brand awareness campaign, the credit union seeks to reinforce its legacy of trust and personalization, while also capturing the attention of a wider audience and attracting new members.
"We are thrilled to unveil our new brand awareness campaign. At On Tap Credit Union, we recognize that every member's financial journey is unique," said CEO and President Tracie Wilcox. "This campaign emphasizes our commitment to understanding individual requirements and providing personalized crafted financial solutions that align with our member's goals."
The campaign, which officially launched on June 26, features a captivating visual identity, an engaging tagline, and a compelling narrative that conveys the credit union's mission of empowering individuals and businesses to achieve their financial goals. In addition, the brand partnered with local businesses and community members to tell their story of banking with On Tap Credit Union.
"The most rewarding part of this campaign is that we feature our employees, local business owners, and members," said Vice President of Marketing and Business Development Janelle Herrera. "These genuine stories show how On Tap Credit Union listens to the needs of our members and finds solutions to make banking more enjoyable."
As part of the campaign, On Tap Credit Union has launched a series of multimedia advertisements across various channels, including streaming television and radio as well as other digital platforms. These captivating advertisements will showcase the credit union's range of innovative products and services including the benefits of banking with On Tap.
Posted in Colorado, Regional Member News.