Harborstone Announces Agreement to Acquire First Sound Bank
August 1, 2023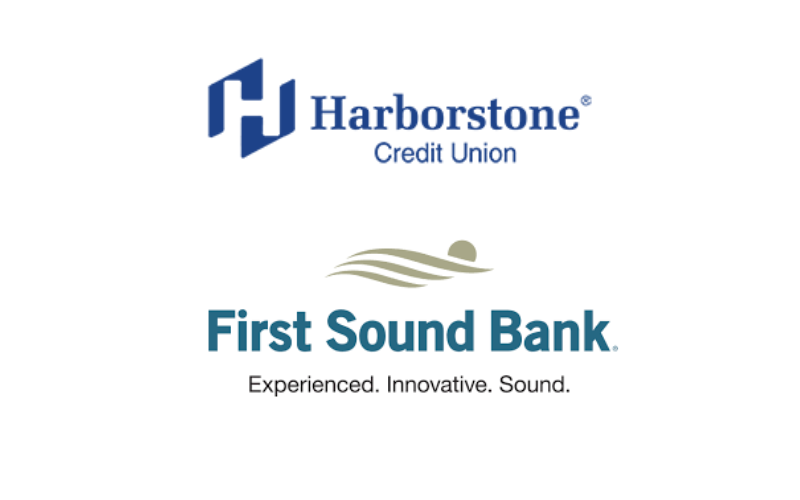 Harborstone Credit Union, based in Lakewood, Washington, announced last week that it has entered into a definitive agreement to acquire Seattle, Washington-based First Sound Bank (OTCPK: FSWA).
The transaction is structured as a purchase agreement with Harborstone Credit Union, purchasing essentially all assets and assuming essentially all liabilities of First Sound Bank.
The transaction has been unanimously approved by the boards of directors of both institutions. Following the completion of the transaction, First Sound Bank will liquidate and dissolve and distribute its remaining assets to its stockholders. When finalized, the combined institution will have approximately $2.1 billion in assets, $1.5 billion in loans, $1.8 billion in shares and deposits, and will have sixteen branches located throughout King, Pierce, and Thurston Counties.
In connection with the transaction, the shareholders of First Sound Bank will receive approximately $6.90-$7.10 in cash for each share of First Sound Bank common stock, subject to adjustment based on the equity value at closing.
The acquisition helps Harborstone Credit Union grow its presence in the Seattle-area marketplace, diversify its assets, and add superior talent and expertise. First Sound Bank customers will become members of Harborstone Credit Union with full access to Harborstone's expansive products and services. The transaction serves as a historic milestone, as First Sound Bank is the first bank Harborstone Credit Union will acquire.
Geoff Bullock, president and CEO of Harborstone Credit Union, said, "We're excited to grow Harborstone Credit Union and owe this opportunity to the decades of smart and strategic decisions that have created a solid foundation for our expansion. This acquisition is a win for everyone involved, as it provides extended services and products to First Sound Bank's customers and adds new expertise and services to Harborstone's members. From all of us at Harborstone Credit Union, we extend a warm welcome to First Sound Bank's employees and customers."
Marty Steele, president and CEO of First Sound Bank, added, "We are extremely excited about partnering with Harborstone Credit Union and feel this strategic transaction provides many benefits for our customers, employees, community, and shareholders. As a community bank, we are deeply focused on providing resources and services for our customers to succeed and feel the additional services, products, and locations Harborstone Credit Union provides will help us continue to meet the needs of our customers in this competitive environment. In addition, this transaction provides excellent value to our shareholders who have supported us over the years."
The transaction is anticipated to be completed in the first quarter of 2024, subject to receiving all regulatory approvals, approval from First Sound Bank shareholders, and other customary approvals.
Posted in Public Awareness, Top Headlines, Washington.