Minnequa Works Credit Union Celebrates National Ice Cream Day
July 25, 2023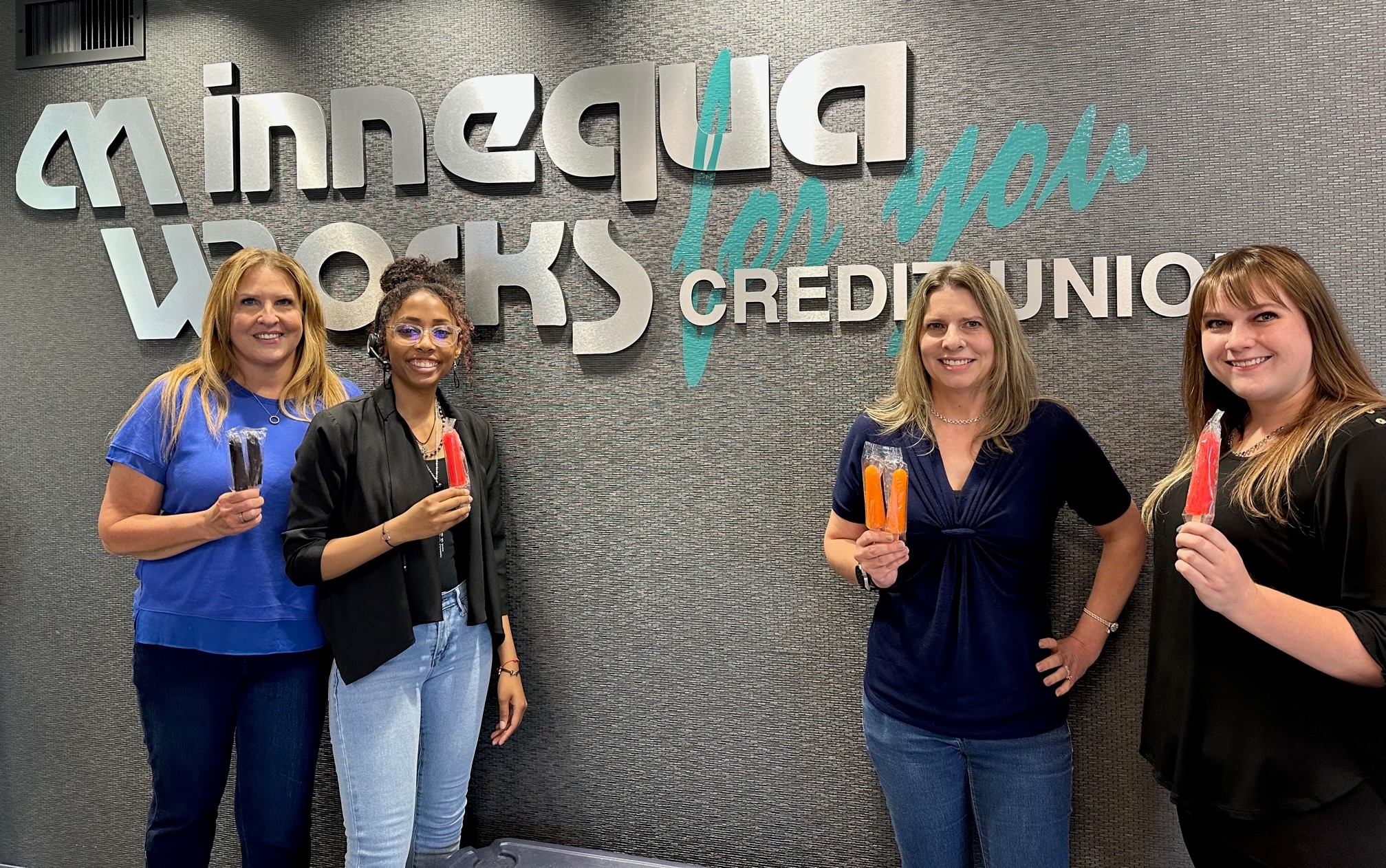 Minnequa Works Credit Union, based in Pueblo, Colorado, is thrilled to announce the resounding success of its National Ice Cream Day celebration held July 17 at the Belmont Branch in Pueblo.
The event, which featured the delightful Munchie Mobile ice cream truck, attracted over 150 individuals who were treated to a scrumptious assortment of frozen delights.
National Ice Cream Day, which is most often celebrated annually on the third Sunday of July, provided the framework for Minnequa Works Credit Union to host a fun event to connect with the local community while spreading joy and cheer. The Belmont Branch served as the perfect backdrop for this exciting event on one of the hottest days of the year, making a cold treat that much better to enjoy!
The Munchie Mobile ice cream truck, known for its delectable treats and friendly owner, brought an extra layer of excitement to the celebration. Attendees were greeted with a colorful array of flavors and options, compliments of Minnequa Works Credit Union.
In addition to the ice cream truck, Minnequa Works Credit Union teams throughout all branches enjoyed cool treats and handed out ice cream sandwiches and popsicles to members throughout the day. Many individuals expressed their appreciation for the credit union's commitment to the community, creating an opportunity for connection in a fun and exciting way.
Minnequa Works Credit Union extends its gratitude to the members and branch teams for making this such a memorable event.
Posted in Colorado, Regional Member News.