WY Advocates Enjoy Special Meetings with Senators Driskill, Barlow, and Rep. Neiman
Posted by Bobbie Frank on July 20, 2023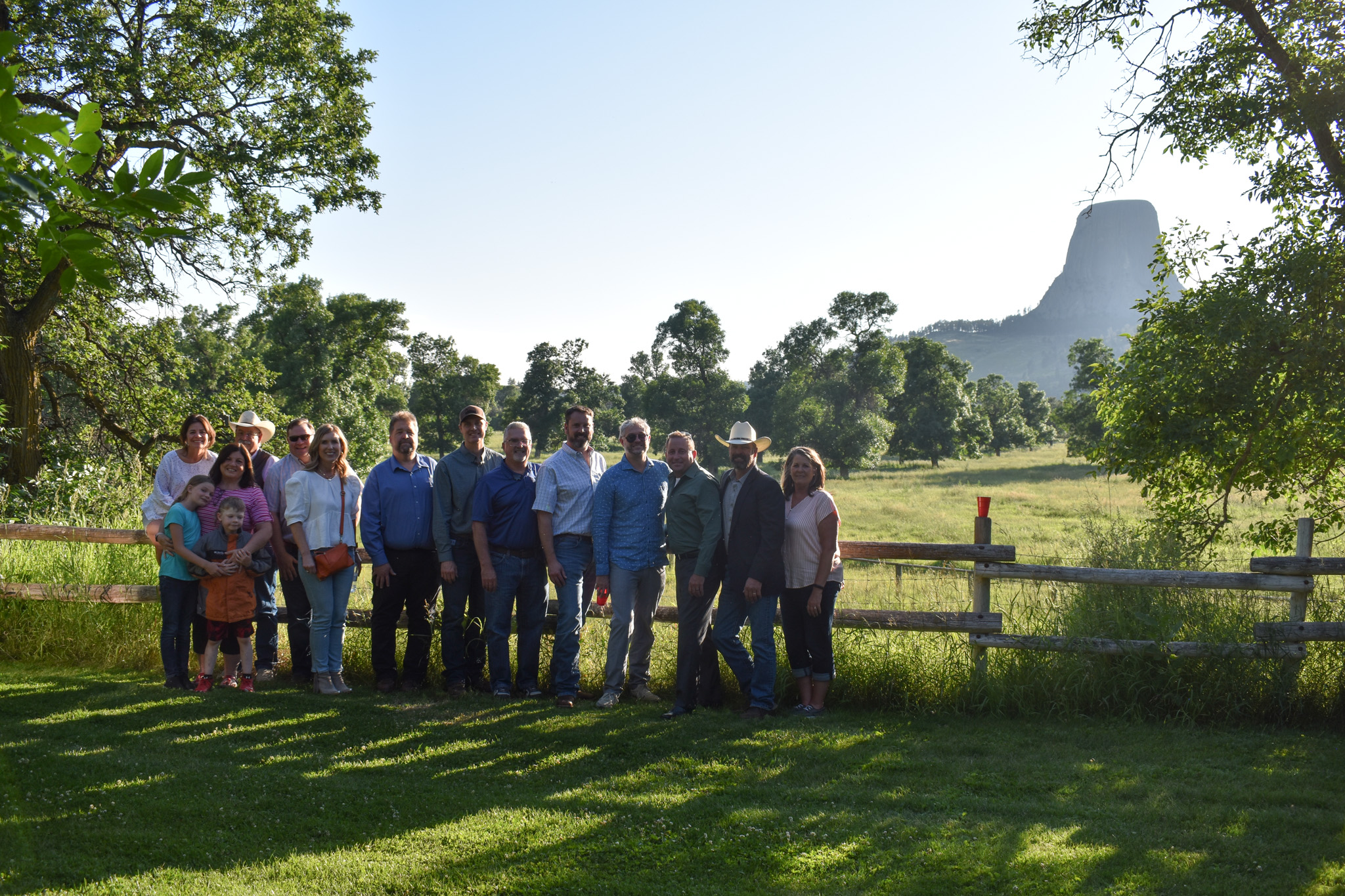 Wyoming credit union advocates enjoyed an epic week, spending quality time with Senators Ogden Driskill and Eric Barlow, and House Majority Floor Whip Chip Neiman.
On the evening of July 18, the group of CU leaders joined the GoWest advocacy team at the Campstool Ranch, located at the base of the famed Devils' Tower — the nation's first national monument. The ranch has been owned and operated since 1910 by the family of Wyoming Senate President Ogden Driskill. The Driskills hosted the credit union advocates and were joined at the ranch by Wyoming Senator Eric Barlow as well.
The next day a productive GoWest Governmental Affairs Committee meeting was held at the Hulett Community Center, where Rep. Neiman engaged in rich dialogue with attendees.
Thank you to all advocates who attended these two special events!
Posted in Advocacy on the Move, Wyoming Advocacy.