Blue FCU's Crowdfunding Approach Helps Dreams Come True for Families Across Three States
Posted by Jennifer Johnson on July 18, 2023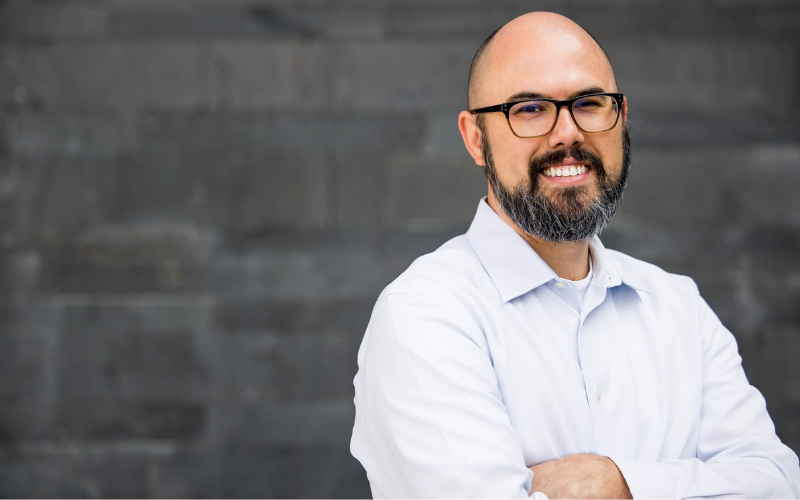 A novel approach by Blue Federal Credit Union to support first-time homeownership gained overwhelming membership support — and resulted in 10 new homes for families in Wyoming, Nebraska, and Colorado.
The "No Money Down Mortgage" program covers up to 20% of a new homebuyer's down payment through member-pledged share certificates. Members are rewarded for their community support by earning high-interest rates on their pledges while first-time homebuyers save time and money by skipping a down payment and private mortgage insurance.
Answering the ever-growing need for affordable housing, the program was born out of a simple desire to help others in the same way you would your family, said Jason Buchanan, chief credit and risk officer and program architect. The credit union was confident about the concept — but would people really agree to finance a complete stranger's home?
The response was shocking. Member pledges grew so high, Blue had to create a waitlist for it. "It's not the problem we thought we'd have," Buchanan said.
Members embraced the mission and found this form of crowdfunding poses little risk. In the event of a foreclosure, Blue takes on the first 80% of the loss, then splits the remainder in proportion to each person's share in the pool, lessening risk as the pool grows.
Connecting the share certificates automatically to the pool — a legal instrument that didn't previously exist — was a bigger challenge to the credit union, as it required guidance and input from the NCUA as well as several compliance lawyers. And by the time Blue launched the program, mortgage interest rates had skyrocketed, cooling the loan's appeal to homebuyers. But continued efforts through education seminars renewed interest.
"We found people may have plenty of liquidity, but they aren't able to say, make improvements on a home," said Buchanan. "So that was the thing – you can be less strapped because of this program."
Quick, easy, and painless — that's how some of the homeowners described their experience. Given the current market, Nichole Steege of Cheyenne said her family had previously struggled to save for a down payment for the type of home they sought.
"I am incredibly excited to be a homeowner and know that it wouldn't be possible without this program," she said.
The growing success of "No Money Down Mortgage" has opened the doors for Blue to build on that concept in the future.
"Credit unions have the opportunity to create a safe space for our members to do things like this," Buchanan said. "As I told my team, just because it doesn't exist, doesn't mean we can't do it — we just have to get out there and try."
Posted in Colorado, Top Headlines, Wyoming.