Horizons North Credit Union Voted 2023 'Best Bank/Credit in the Metro North Area'
July 13, 2023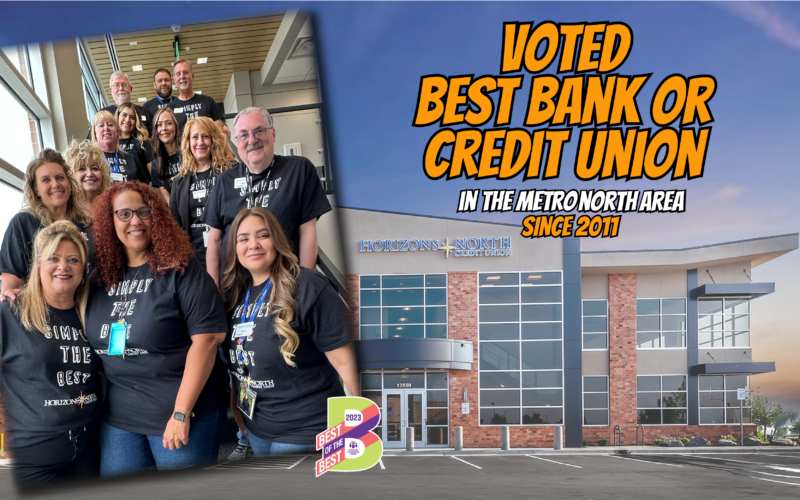 Horizons North Credit Union, based in Westminster, Colorado, is excited to announce it was recently voted the "Best Bank/Credit Union" by readers of the Northglenn/ Thornton Sentinel and Westminster Window.
Every year, Colorado Community Media polls readers to identify the "Best of the Best." For the 13th year in a row, readers of both Metro North publications have voted HNCU the "Best of the Best."
In addition, HNCUs Jason Brigham was voted "Best Mortgage Agent Consultant" in Northglenn, Thornton, and Westminster. This is a first-time win for Jason.
President and CEO Bradley H. Harvey said, "Winning for the 13th time is just a testament to our outstanding staff, who go above and beyond to take care of our members. I'm extremely grateful for our team and our great members who continue to vote us this wonderful honor!"
Posted in Colorado, Regional Member News.