Idaho's CapEd Credit Union Celebrates Juntos Avanzamos Designation
Posted by Andrew Kobialka on July 11, 2023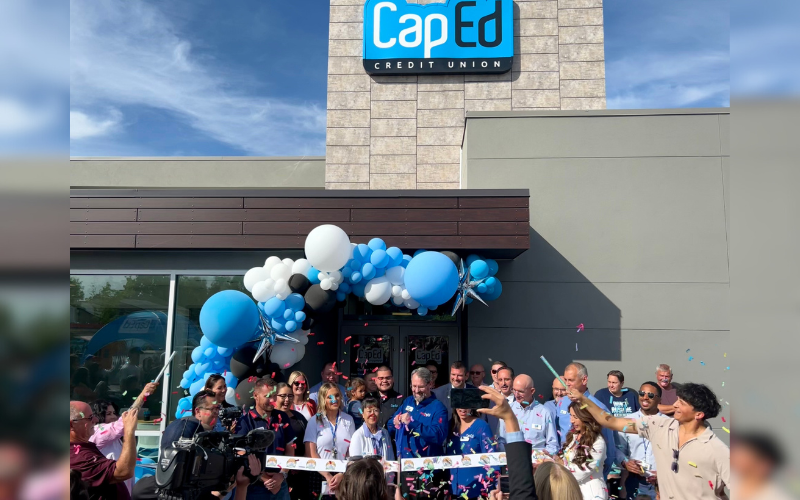 This week, Idaho's CapEd Credit Union celebrated its Juntos Avanzamos designation with a branch opening at its first branch in Caldwell, Idaho.
Juntos Avanzamos is a financially inclusive initiative that was taken on by Inclusiv in collaboration with industry partners like GoWest Credit Union Association to establish a strong network of credit unions that are committed to serving and meeting the needs of the Hispanic community.
"We commend CapEd for adopting policies and procedures that remove the traditional barriers to the financial inclusion of the Hispanic community," said René A. Vargas Martínez, Inclusiv's director of the Puerto Rico network. "From Spanish-speaking staff members to a Spanish microsite and the translation of relevant financial forms so our community knows what they are signing – CapEd takes its ability to engage and communicate with its members seriously."
CapEd has done so much over the last three years to earn this designation, such as developing a multilingual service program to better reach their members, establishing a Unidos Committee to help guide and prioritize their work within their organization, and hiring a dedicated lead to drive their Hispanic Outreach Program to name just a few.
"We are dedicated to finding the best ways to serve everyone within our communities," said Todd Christensen, CapEd's chief marketing officer.
Christensen emphasized that CapEd does this by ensuring they have staff with both the language and culture capacity to provide the best customer service possible.
In attendance at the celebration was Mexican Consulate General Ricardo Gerardo Higuera, who spoke to the significance of serving the Latin members, and has been working closely with CapEd to become a more inclusive credit union.
CapEd is the third credit union in Idaho to hold the Juntos Avanzamos designation, joining a network of over one hundred credit unions dedicated to their communities. This is just another example that the cooperative, not-for-profit structure of credit unions delivers real, tangible value to their members and continues to embody the credit union philosophy of "People Helping People."
Help us celebrate and congratulate CapEd on this incredible achievement!
Posted in Community Impact, Idaho, Top Headlines.