Elevations Credit Union Wins Diversity, Equity, and Inclusion Award
June 27, 2023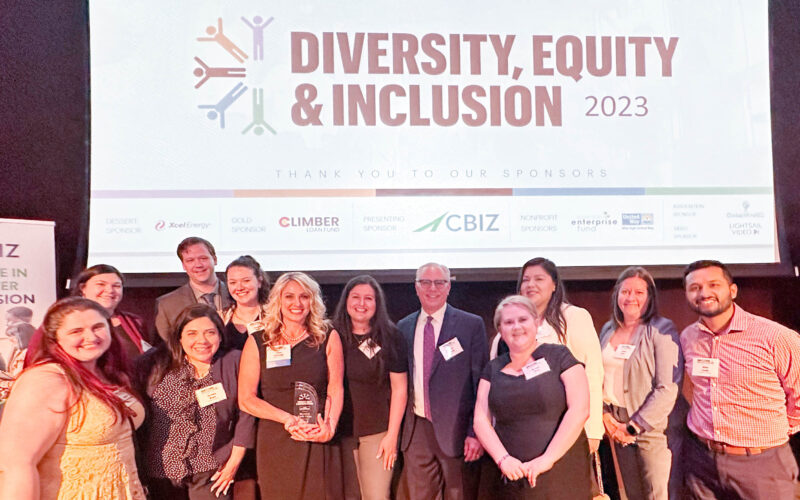 Elevations Credit Union, based in Boulder, Colorado, has been named a recipient of the 2023 Denver Business Journal's Diversity, Equity, and Inclusion (DEI) Award. The award recognizes businesses and leaders who are effectively promoting authentic DEI in the workplace.
In 2022, Elevations was one of only 10 businesses in Colorado to receive the Denver Business Journal's inaugural DEI award for its accomplishments in areas embracing equality. In 2023, it became the only business to be selected for the award a second time and the only financial institution winner.
Elevations' Diversity, Equity, and Inclusion vision is to create and promote a safe and inclusive environment where people feel welcomed, valued, respected, and heard. With this vision, the Elevations team integrates DEI into talent practices, member outreach, supplier management, and community engagement. Over the past five years, DEI has been a top initiative for the Elevations team, and they transparently communicate their progress to employees and their board of directors.
Elevations offers employees ongoing DEI learning and development opportunities, reinforcing the continuous growth and adaptability of our team. Their employee resource groups provide platforms for connection and understanding, bringing together individuals with shared interests and backgrounds.
Notably, the employee-led Hispanic Council plays a crucial role in strengthening relationships with the local Hispanic community and enriching credit union operations with diverse perspectives.
"I am excited and honored that Elevations has been recognized for something that is core to who we are," said Elevations Credit Union's Chief People Officer Tammy Teitscheid. "Receiving this award two consecutive years is a true testament to the journey that we have been on since 2018. There is still work to do to ensure every person feels welcomed, valued, respected, and heard, but this award demonstrates just how far we've come in creating an inclusive environment here at Elevations."
Recipients were awarded by a panel of DEI experts who reviewed the nominations for specific, tangible DEI accomplishments and how they impacted the company or the community. Elevations Credit Union was recognized alongside other recipients of the award at a ceremony on June 22 in Denver.
Posted in Colorado, Regional Member News.