MAXX 2023: Scholarships Available for the Signature Conference of the Year
Posted by Andrew Kobialka on June 20, 2023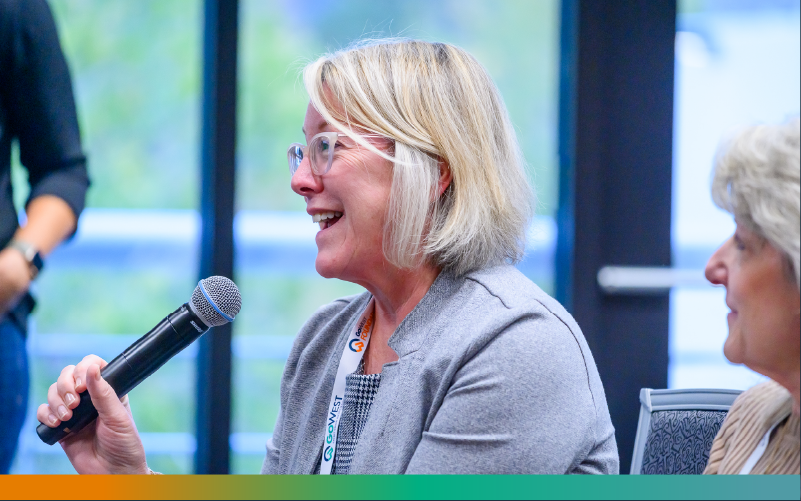 MAXX 2023 is GoWest's most anticipated event of the year.
Hundreds of credit unions across the six-state region come together to network and experience the latest in industry innovation, education, best practices, celebrations, and so much more!
This year MAXX takes place in Spokane, Washington from Oct. 2-5, and boasts a wide array of content to fits the needs and interests of credit union professionals across all fields of expertise. MAXX is a place for everyone to grow, from young professionals to CEOs — this is where we forge the future of the Credit Union Movement.
Hear from renowned keynote speakers, visit the state-of-the-art Solutions Tradeshow and tailor your MAXX journey by choosing from 35+ breakout sessions. Attend the 80s-themed CU4Kids Totally Awesome Prom and Auction, the GoWest Awards Dinner and Gala, the GAC meeting, the Small Credit Union Roundtable, and discover more opportunities to network with professionals across state lines than ever before!
Scholarships are Available!
The GoWest Foundation is offering scholarships to help make sure you can join us at MAXX.
The credit union's asset size determines the total scholarships a credit union may be awarded annually. Below is a breakdown of the standard total scholarship dollars that a credit union is eligible for each year:
Assets below $500 million: $4,000
Assets above $500 million: $2,000
Scholarship applicants are typically eligible to receive up to $1,000 per year in scholarship funds, which counts toward the credit union's annual scholarship award. There may be circumstances when requests exceeding the typical annual award per applicant or credit union will be considered. All scholarship requests are subject to review by the Foundation and are dependent upon funds available.
You can apply for a scholarship here.
Sign up for MAXX 2023 today!
Posted in Public Awareness, Top Headlines.