Charting A Path to Change Through Advocacy 101 and 201
June 20, 2023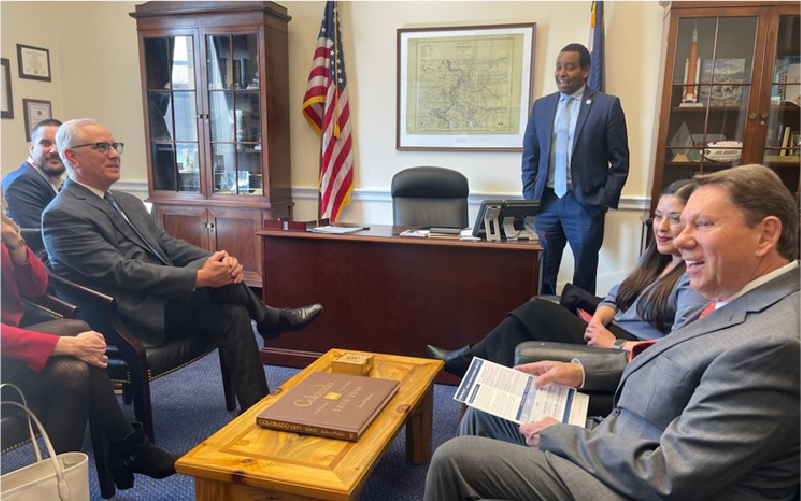 Are you considering more involvement in advocacy but not sure where to start?
Fear not — you don't need to be a policy enthusiast or have a fascinating personal story to capture the attention of legislators.
"Advocacy starts with telling your story and telling it well," said Jordan Beyer, associate vice president of grassroots engagement at GoWest.
As a constituent, your voice matters. Elected officials want to earn your vote, so remember that they can learn from you — whether it's a more nuanced take on a well-worn issue or discovering a unique challenge they're not familiar with — and they value your perspective.
Simply getting to know others and talking about what matters to them most is at the heart of this work. As a credit union professional, you know the difference credit unions make in the lives of their members and their communities. Advocacy is just about channeling that knowledge into action.
Being united in mission leads to meaningful change. This year, a bill requiring all high schools in Idaho to provide a real-world finance class was signed into law, thanks in part to credit unions working extensively behind the scenes to show policymakers what it means for students. In Oregon, advocates sent more than 1,000 messages in support of SB03, which requires students to complete a half-credit of personal financial education to receive their high school diploma. The bill is currently pending in the legislature.
Yet so many professionals don't realize how much their story can help credit unions continue to do the work they do. More education and training can start that journey, so when you encounter a legislator, you have the confidence to build that relationship, said Beyer.
Advocacy 101 and 201
Advocacy participation and engagement across credit union roles are key to helping credit unions make a positive impact in their communities.
GoWest is offering a free virtual advocacy training workshop July 25-26 for newer advocates or experienced ones who would like a refresher. Register for Advocacy 101.
If you're a seasoned advocate, you can also join Advocacy 201, an enhanced training program designed to help advocates take their previous advocacy training experience and turn it into practical legislative outreach. This exciting workshop will take a closer look at the role advocates play as key contacts, and will focus on building relationships with your assigned elected officials and policymakers. Register for Advocacy 201.
Posted in Public Awareness, Top Headlines.