Elections and Regulatory Sandbox discussed during Jt. Corp
Posted by Bobbie Frank on June 9, 2023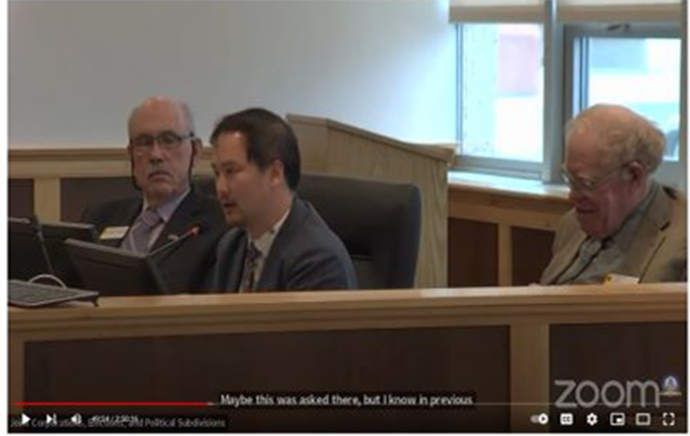 A deep dive into the elections process was provided by the Wyoming County Clerks to the Joint Corporations, Elections & Political Subdivisions Committee during their May 30 & 31 meeting . The Committee also received an update on election issues from Secretary of State Chuck Gray. As a result of discussions the Corporations committee directed the Legislative Service Office to draft bills addressing duration residency requirements prior to elections, prohibiting private funding of elections, issues with the cross over voting and candidate residency requirements.  The Committee will be meeting again August 24 & 25 in Douglas.
The Committee also reviewed the General Regulatory Sandbox overview prepared by the Legislative Service Office. Regulatory sandboxes are a novel way to provide alternative regulatory structure to allow companies to test products. The first successful sandbox created in Arizona was Arizona's fintech sandbox created in 2018.  Drew Perkins, Chief of Staff, Governor Mark Gordon also discussed the concept of a regulatory sandbox with the Committee.  Across the U.S. 67 companies have participated in Sandboxes and of these 38 were in a fintech sandbox. The discussion was spurred from the failed 2023 legislation HB 214 – General regulatory sandbox program.
Also dealing with regulatory issues will be the newly created Regulatory Reduction Task Force slated to meet June 19.
The GoWest team will be reviewing draft legislation as it is available to determine impacts and opportunities for Wyoming's Credit Unions.
Posted in Advocacy on the Move, Wyoming Advocacy.