Community Choice Credit Union Earns 'Juntos Avanzamos' Designation
June 6, 2023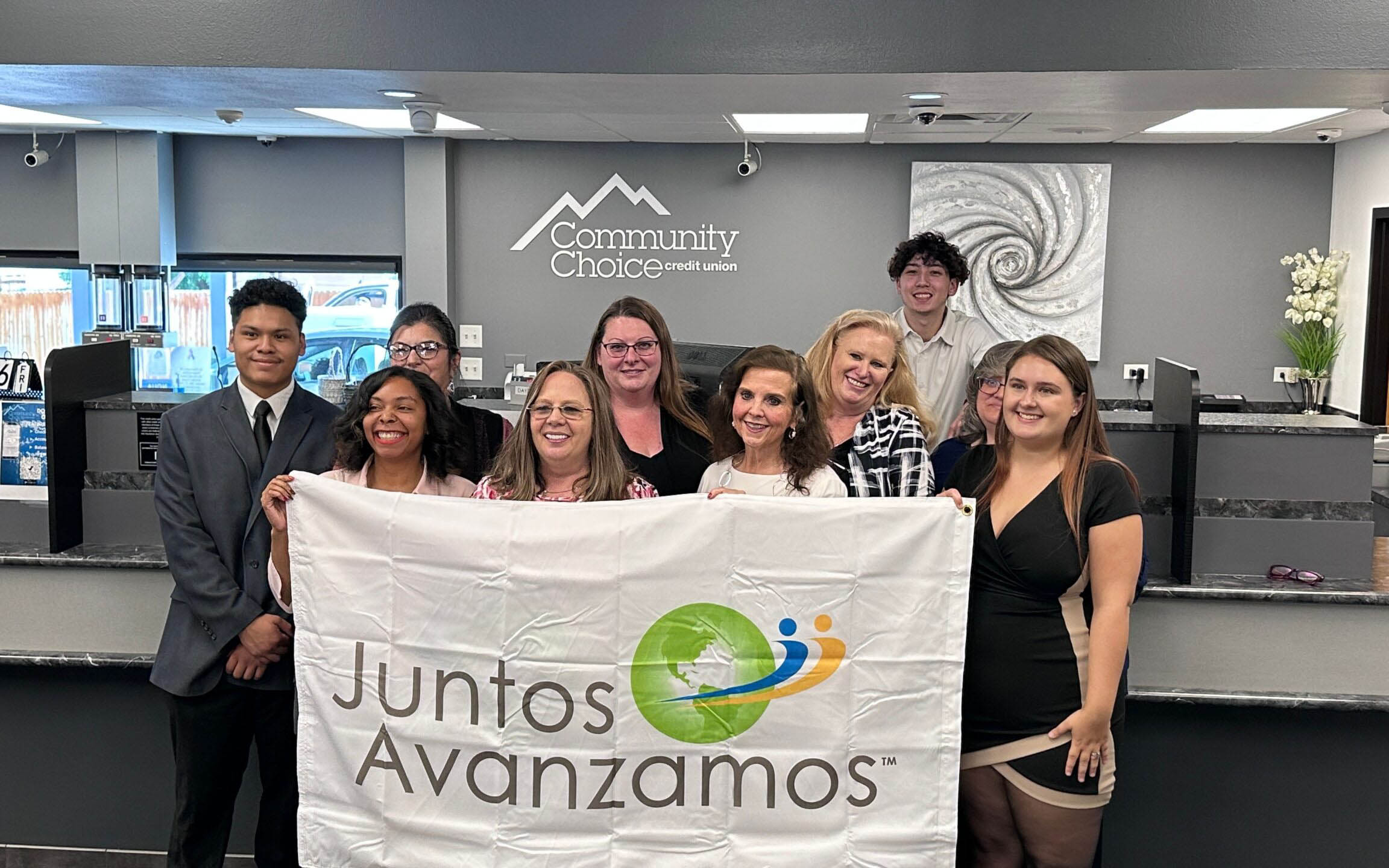 Congratulations to the team at Community Choice Credit Union, based in Commerce City, Colorado. They recently held a ceremony commemorating their receipt of the "Juntos Avanzamos" designation from Inclusiv, recognizing their commitment to serving and empowering the underserved community.
This prestigious honor is given to credit unions that excel in providing financial services and support to the Hispanic community, demonstrating dedication to financial inclusion, cultural understanding, and language accessibility.
"We are so honored and excited to be a part of this growing family that at it is core believes in people and helping people," said Rainy Thoen, CEO of Community Choice. "We realize that people are lifted up when financial options are available to all. Together we rise!"
The Juntos Avanzamos network launched in September 2015. Today the network includes 123 credit unions in 27 states, Puerto Rico, and the District of Columbia. Community Choice is the fourth Colorado credit union to earn the designation and the fourteenth in the GoWest region.
Juntos Avanzamos ("Together We Advance") is a designation for credit unions committed to serving and empowering Hispanic and immigrant consumers, helping them navigate the U.S. financial system, and providing safe, affordable, and relevant financial services.
Juntos Avanzamos credit unions employ bilingual, culturally-competent staff and leadership, accept alternative forms of ID and treat all of their members with respect, regardless of immigration status.
Posted in Colorado, Regional Member News.