Lenders are Critical to a Healthy Balance Sheet
Posted by Jennifer Johnson on May 9, 2023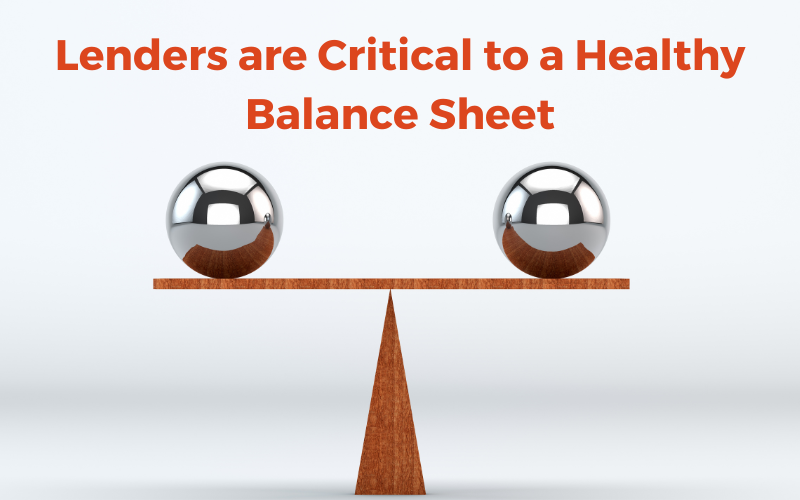 "Never before has the lender been so critical to the liquidity of the credit union," declared Bill Paton in his presentation at the latest Lenders Council, one of eight Councils formed by GoWest to keep members informed of best practices in the credit union industry.
Paton is vice president of loan participations, lending, and subordinated debt, for Alloya Corporate Federal Credit Union.
"Your loans are liquidity assets to be tapped into when needed," Paton added, and went on to explain how, when, and why credit unions might consider selling their loans to access greater liquidity.
Paton provided data to demonstrate the "unprecedented loan growth" among credit unions in 2022, which exceeded the previous three years combined due to low-interest rates and pent-up demand following the worst of the pandemic. At the same time, as lending balances went up at credit unions, deposit growth slowed significantly.
"We saw the slowest deposit growth over the last 20 years in the fourth quarter of 2022," said Paton, noting that Alloya serves 1,400 credit unions and is an aggregate for the credit union industry.
Paton said the growth in the auto loan market has been especially noteworthy — a point reinforced later in the Lenders Council presentation by Mike Schenk, chief economist for the Credit Union National Association. Schenk offered results from CUNA's auto lending monthly reports.
"Credit unions offer substantially more pro-consumer pricing on auto loans," said Schenk. "They remain firmly focused on their mission, providing affordable auto loans."
According to the data, credit unions originated 35.3% of loans in October 2022, making them the second largest lenders following auto finance companies. Members received $21 billion in loans during this month, an increase of 13.7% compared to October 2021.
Paton warned that those on the "lending" side of credit unions need to be thinking more broadly about the balance sheet, especially amid a liquidity crunch. "More and more credit unions are looking to sell their loans to access greater liquidity," he said.
He offered pointers on how to price loans now while considering what they might sell for later (secondary market yields).
"You must consider both the internal and external cost of funds — most lenders I've talked to haven't considered this until recently," he said. "It's difficult to be in the member service seat and the finance seat at the same time. Market share is great if the finances make sense; otherwise, it may be a losing game. The lending department is key to flexibility for the credit union balance sheet. Understanding all aspects allows you to serve your members while keeping the credit union balance sheet sound."
The rapidly changing financial marketplace is one reason why Racardo McLaughlin, vice president of mortgage originations and operations at TwinStar Credit Union in Tacoma, Washington, attended the Lenders Council.
"Education is key. We need to maintain high levels of knowledge with all that we do in this business," he said. "We need to explore other ways of funding our loans. The council is a good platform for sharing knowledge and confirming that your credit union is on track."
Participants also learned new findings from CUNA's research that reinforces just how well credit unions are serving their members. In January 2023, 42% of credit union members said their financial institution had improved their financial well-being, compared to 26% of non-members. Schenk said the higher percentage of credit union members who feel this way crosses over all demographic segments, including women, people of color, and rural residents.
"The credit union difference became much more obvious as the Federal Reserve was raising rates," he said. "The fact that credit unions stand out in the marketplace will become increasingly important as the economy continues its downturn."
"It's great to see the data," said TwinStar's McLaughlin.  "It sends good chills up my spine, validating what we are all about: People Helping People."
The next Lenders Council will be held on June 6, another opportunity to share best practices, learn from experts, and network with peers. Join here.
Posted in Events, Public Awareness, Top Headlines.