Gesa CU, American Red Cross Northwest Region Partner to Assist Residents Recovering From Home Fires
Posted by Jennifer Johnson on May 9, 2023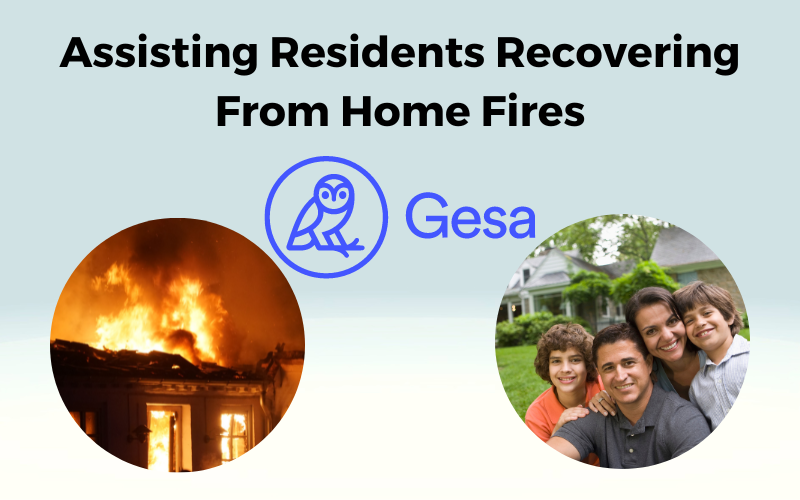 Gesa Credit Union, based in Richland, Washington, is partnering with the American Red Cross Northwest region to support the "Sound the Alarm (STA). Save a Life." campaign to raise awareness about home fire safety as well as provide free smoke detectors to those in need.
Gesa is encouraging community members to donate and volunteer for the campaign to help save more lives across the community.
"Every second counts when there's a home fire because you may have as little as two minutes to escape before it's too late," Michele Roth, Central and Southeast Washington chapter executive said. "That's why the Red Cross is working with volunteers and partners like Gesa to help families take critical steps to protect themselves against these everyday disasters."
From now until May 12, community members can visit a Gesa branch to donate money to the STA campaign, which will be used to help communities across the Northwest prepare for, respond to, and recover from house fires. The credit union's Gesa Community Foundation will provide a matching donation of up to $10,000.
In addition, Gesa team members will volunteer to help with installing free smoke alarms and providing home fire safety education to community members who sign up for a free home visit with their local Red Cross. The campaign is still in need of additional volunteers, especially individuals who are bilingual. To become a volunteer, community members can sign up here.
Every day, an average of seven people in the U.S. die in home fires, often in homes without working smoke alarms. Since the campaign began in 2014, more than 2.5 million free smoke alarms have been installed and more than 1 million households have been made safer across the country, resulting in more than 1,500 confirmed lives being saved.
"We are proud to partner with the American Red Cross Northwest region every year on this vital safety campaign that has helped many people across the country avoid the devastating effects of a home fire," said Don Miller, Gesa's president and CEO. "There is a great need for functioning smoke alarms and home fire safety education across our communities. This is why we're hoping the public can join us in our efforts to support this campaign, whether by donating money or time, so we can potentially save more lives."
Each year, the American Red Cross Northwest region assigns the STA campaign to a signature city, where the nonprofit will allocate more time and resources. This year, the signature city selected is Yakima, Washington.
Visit here for more information about the campaign.
Posted in Public Awareness, Regional Member News, Washington.