Credit Unions Make a Mark in Wyoming Legislative Session
Posted by Lynn Heider on May 1, 2023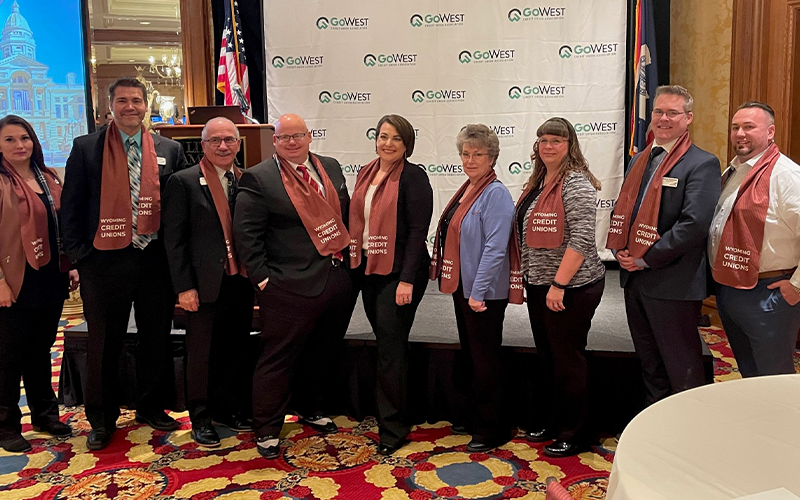 The last year has been a busy one for Wyoming credit union advocates. They collaborated with GoWest to establish a new Governmental Affairs Committee to provide advocacy input, turned out force for Credit Union Day in the Capitol, and helped to educate legislators about the Credit Union Difference.
The legislature's 37-day session convened on January 10 and adjourned March 3, with GoWest's Bobbie Frank actively engaged every day. Read her comprehensive end-of-session report here.
Posted in Advocacy on the Move, Wyoming Advocacy.