Vantage West Promotes Keysha Webb to SVP Strategy and Market Development
Posted by Alex Robinson on April 18, 2023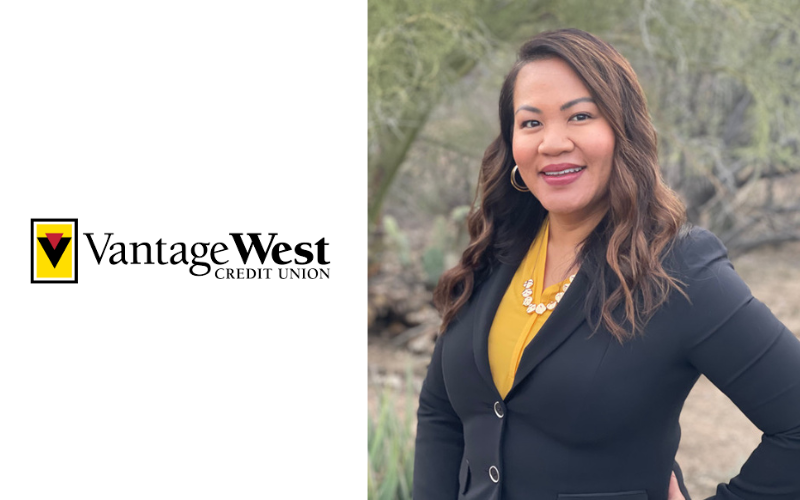 Vantage West, based in Tucson, Arizona, is pleased to announce Keysha Webb as its new senior vice president of strategy and market development.
In her new role, Webb will pursue new market opportunities that will increase and deepen member relationships and lead teams that support membership growth and engagement.
This will involve driving initiatives that integrate and analyze diverse data insights to inform a breadth of business decisions, including brand and community awareness, marketing, financial inclusion, community development, non-interest income, and payment strategies.
Since joining Vantage West in 2011, Webb has fulfilled key leadership roles in Internal Audit, Branch Administration, Member experience, Member Solutions Center (contact center), and Digital Banking.
One of Webb's biggest accomplishments was leading Vantage West's first digital banking conversion, which yielded a more robust digital platform for 120,000 members, an enhanced 24/7 phone service model, and an AI member-facing solution.
Previously, Webb was a financial auditor for a publicly traded healthcare company and a local CPA firm specializing in governmental and nonprofits.
Webb holds a B.S. in business administration (accounting) from the University of Arizona in Tucson, and an MBA with concentrations in management information systems and marketing from the Eller College of Business and Public Administration at UA.
Posted in Across the Region, Arizona, News Releases, Regional Member News.