Forrit Credit Union Hosts Bite of Reality for Graduating Students
Posted by Alex Robinson on April 18, 2023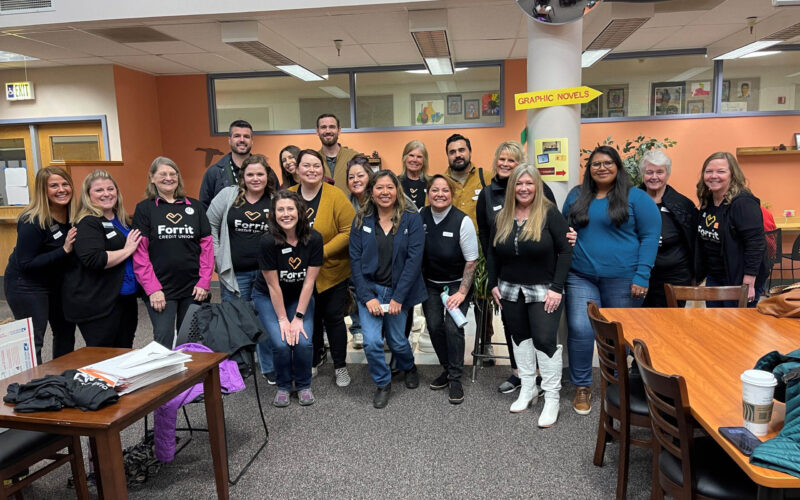 Forrit Credit Union in Portland, Oregon, hosted a Bite of Reality Fair for high school seniors at Forest Grove High School this week, wrapping up a 4-week workshop on financial education before the students head off to college in the fall.
Students were participants in the Advancement Via Individual Determination (AVID) Program, an in-school academic college prep support program that prepares students for eligibility and success.
"These are students who have worked hard to set out on the next chapter of their lives as adults," shared Sarah Buck, director of experiences at Forrit. "To be able to be a part of their efforts by providing building blocks to help them begin their path to financial well-being was exciting."
For the workshop, Buck facilitated financial education sessions with students that included tips on setting financial goals, the importance of credit, and all of the factors involved in credit scores. Buck wrapped up the sessions with the Bite of Reality workshop to help students put into practice everything they learned in the weeks prior.
"Students always love going through the simulation. They get to experience some of the real emotions of trying to balance their finances, support their families and make those hard and important financial decisions," she said. "They always walk away with a better understanding of some of the new responsibilities they are about to take on as they set out on their own for the first time."
Several other local credit unions supported Forrit in its workshop, including volunteers from Wauna Credit Union based in Clatskanie, Rivermark Credit Union in Beaverton, Advantis Credit Union in Portland, Consolidated Community Credit Union in Portland, and Point West Credit Union in Portland.
Workshops like these aren't possible without volunteers who help make them a reality. The number of credit unions in one room truly showcases the "cooperation among cooperatives" spirit and the importance of showing up for youth in all of our communities.
Posted in Across the Region, Community Impact, Financial Education, Oregon, Public Awareness, Regional Member News.