Cooperative Spirit Among Credit Unions in Southern Colorado
Posted by Alex Robinson on March 17, 2023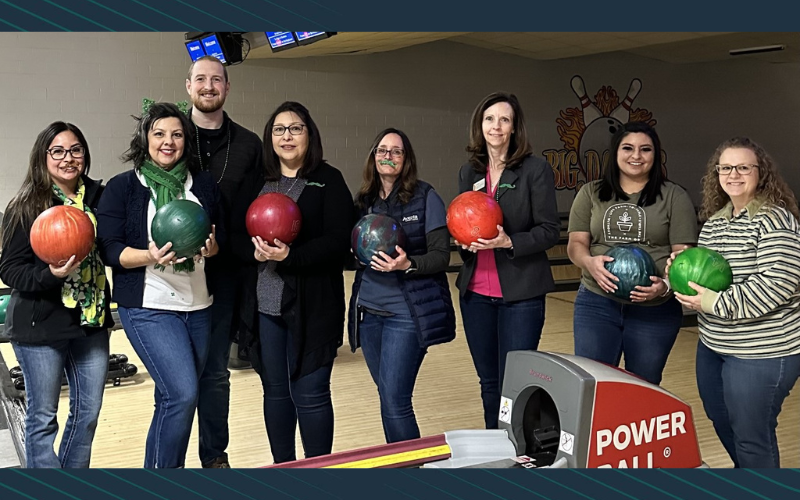 The Pueblo Area Chapter of Credit Unions, comprised of eight unique and local credit unions, celebrated its Chapter Annual Meeting on Thursday, March 16.  Leslie Shepard, Chapter President and representative from SunWest Credit Union, greeted the group of more than 50 individuals that gathered for the celebration and bowling social, highlighting a successful year of cooperative spirit. Leslie recapped the positive impact held by the Pueblo Area Chapter of Credit Unions over the past year with events such as the Annual Coat Drive and the Chapter's first Cornhole Tournament that raised funds for Credit Unions for Hunger Relief, providing resources locally to the Pueblo Cooperative Care Center.
Nathan Cape, Vice President of the Chapter and representative from Minnequa Works Credit Union, added in support of Leslie's comments, focusing on the strength of the "Cooperative Spirit" among Credit Unions, especially as recent financial events, such as Silicon Valley Bank, has caused many to question what strength, sustainability, and soundness looks like for a financial institution. "We are people helping people" Nathan continued, focusing on the foundation of what Credit Unions stand for in Southern Colorado and making it possible for Members of Pueblo Area Credit Unions to find financial success.
About the Pueblo Area Chapter of Credit Unions
As a local representation of the GoWest Credit Union Association, the Pueblo Area Chapter of Credit Unions is comprised of 8 Credit Unions with a footprint in Pueblo, Colorado, including: Aventa Credit Union, Power Credit Union, Minnequa Works Credit Union, SunWest Credit Union, Premier Members Credit Union, Pueblo Government Agencies Federal Credit Union, Ent Credit Union, and Canvas Credit Union. The Chapter supports local initiatives in alignment to "People Helping People" in Southern Colorado, including financial education, community service, and community outreach.
Posted in Colorado, Regional Member News.