Top 3 Things You Need to Know GoWest Offers
Posted by Ben Shuey on January 24, 2023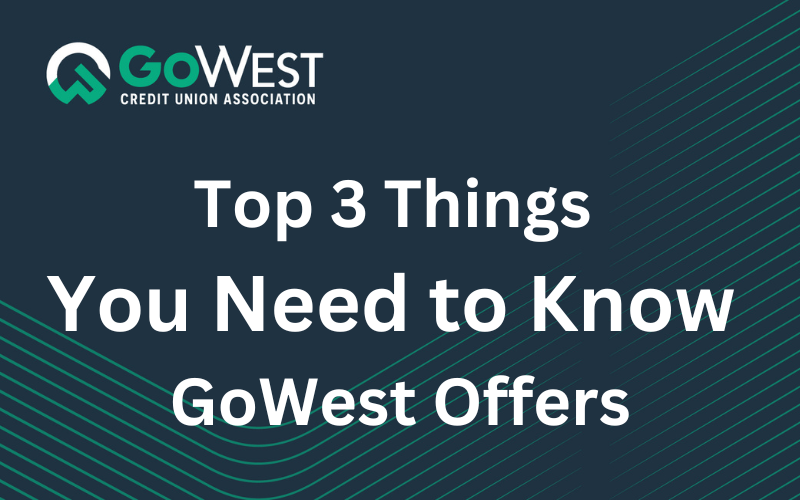 GoWest member credit unions get exclusive access to a whole host of training, events, networking, advocacy support, scholarships, and more!
Here are the top 3 things you need to know that GoWest Offers:
1. Scholarships & Grants
The Gowest Foundation and GoWest Solutions teams offer financial support to invest in your teams and help reach your credit union's goals. The Foundation offers grants – providing funding to drive financial health initiatives across the region and strengthen credit union community impact work.
Both the Foundation and Solutions teams offer scholarships to help your team take full advantage of talent development opportunities and events offered by GoWest. The Solutions' scholarships take the form of a contest that awards the winner  free tuition to one of our premier Leadership Development programs!
*Scholarship Contest submissions for Leadership Institute due Feb. 3. Don't miss out!*
Learn more about each type of scholarship and get registered for an event today:
Foundation scholarship | Solutions Leadership Institute scholarship
2. Talent Development & Education
You are dedicated to achieving greater impact within your communities. We support you in this effort by providing necessary talent development, networking, and education to keep credit unions staffed with the brightest and most capable minds in the financial industry.
Here's a rapid-fire list of events you'll want to take advantage of:
3. Advocacy
At GoWest, advocacy is a primary strategic focus! We work with credit unions across our six-state region to help shape policy on federal and state levels. Our Advocacy team works diligently to support our members by championing credit union priorities, supporting laws and regulations that create a helpful operating environment, and defending against legislation that could be harmful to credit unions.
Many of your credit unions have joined us this month to kick-off of our Credit Union Day at the Capitol events – check out the Wyoming highlights here. And see what Ryan Fitzgerald, SVP of Federal Advocacy, is tracking in Washington, D.C., here.
For many states, it's not too late to join your Credit Union Day at the Capitol Event. Learn more and sign up today!
Those are the top 3 things you need to know that GoWest offers to its member credit unions!
If you are interested in additional support and resources, please reach out to anyone on our team and we'll be happy to help you.
Posted in Advocacy News, Events, GoWest Association, Top Headlines.