Refreshed Image and Experience in Branch And Beyond
Posted by Ben Shuey on January 20, 2023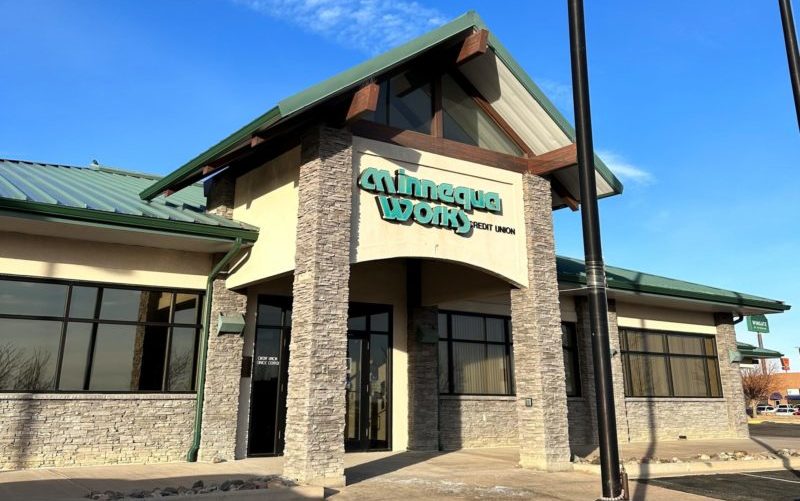 A vision that was initially inspired by Jim Barber and the Executive Team of Pueblo, Colorado-based Minnequa Works Credit Union finalized in 2023 with the re-grand opening of the Eagleridge Branch location. Sadly, Barber passed away in late 2022, but his vision for a refreshed branch experience for members and the community of Pueblo lives on with the Credit Union.
The branch has gone through a full-scale remodel, allowing for an open-concept that brings a modern experience to the team and Members. Teller pods and glass-walled offices provide enhanced engagement opportunities and welcomed conversation to dive deeper into helping people in the community through their financial life. In addition to a refreshed experience in the lobby, members in the drive-up are now able to interact via video communication directly with the Minnequa Works team member that is assisting them, helping to elevate, further, a positive and personal experience with the credit union.
On Thursday, January 19, Minnequa Works Credit Union hosted a Business After Hours Event with the Pueblo Chamber of Commerce as part of the re-grand opening celebration of the Eagleridge location. The atmosphere was full of excitement, laughter, and celebration of what it means to be part of a community, and part of a credit union.
Kim Giordano, CEO of Minnequa Works Credit Union, said during the re-grand opening reception that, "Minnequa Works Credit Union is excited to open the doors to the credit union, and welcome so many individuals from the community." He continued, emphasizing that "the experience an individual has as part of the Credit Union is one that is friendly and is driven to truly help others."
In addition to a refreshed branch experience, Minnequa Works Credit Union has recently demonstrated rejuvenated experience digitally with an enhanced website and social media experience that provides tools and resources such as financial education and community outreach.
Nathan Cape, president of operations for Minnequa Works added, "Helping People Through Their Financial Life is the vision for Minnequa Works Credit Union, and we are excited to show how we bring this vision to life for the community of Pueblo in 2023 and beyond."
Posted in Colorado, Regional Member News.