18 Young Professionals Dive Deep into the Credit Union Movement at MAXX 2022
Posted by Andrew Kobialka on November 15, 2022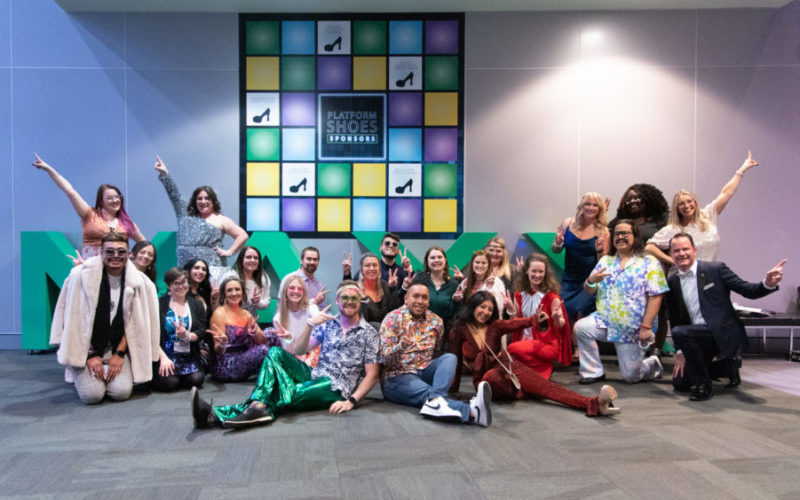 This year's Young Professionals Leads Cohort, guided by mentors and alumni of the program, took the 2022 MAXX GoWest Convention by storm. Young Professional Leads were chosen by a committee of young professionals and, through their participation in the program, commit to deepening their engagement in the Credit Union Movement through advocacy involvement and service on a local Chapter YP Board.
In addition to attending all the sessions, YP Leads participated in a pre-convention orientation session where they heard from GoWest staff, shared stories with one another, and were joined for an inspiring keynote from Nicole Sherman, chief operating officer at Spokane-based Numerica Credit Union.
Here are some of the takeaways, highlights, and advice for future YP Leads shared by this year's cohort:
Attending this year's MAXX Conference was eye-opening, refreshing, and something I am extremely grateful for. I felt very honored to attend MAXX as a YP Lead and to be recognized as one throughout the sessions. It was very rewarding and something I will hold near and dear throughout my career. – Dani Blakeman, senior underwriter and consumer loan processor, Trona Valley Credit Union
Typically, when attending an event, it has felt like I'm just there to attend and learn. As a YP Lead, not only did I feel like I was there to learn, I also felt I was there to help teach and share my knowledge and expertise. I felt confident walking up to people I did not know and introducing myself as a YP Lead and starting conversations.  – Nayab Abbasi, financial center lobby manager, BECU
At MAXX, I was able to expand my network, knowledge, and love for the Credit Union Movement. It was so impactful to see other Young Credit Union Professionals with the same passion and excitement for the movement, and the important work credit unions do for their members and communities each day. – Hayley Harmon, financial advisor, iQ Investment Services
Advice for future YP Leads: Be sure to be personally responsible to try to get the most out of each day. Along with that be true to yourself; we learned that from Nicole who spoke to us in our opening training. You can still get involved and learn new things and meet new people even if you are a more timid personality or more forward personality. Find a way to still make the most of the week while still being able to be yourself. – Hunter Lemieux, consumer lending underwriting manager, East Idaho Credit Union
Interested in getting involved in the Young Professional Movement? Contact Carmen Vigil for more information on 2023 programs. It's not too late to apply to Crash the CUNA GAC in 2023. 
Posted in Chapters, Events, MAXX Annual Convention, Top Headlines.