CEO of Credit Union of Denver Retires After 37 Years
Posted by Andrew Kobialka on November 8, 2022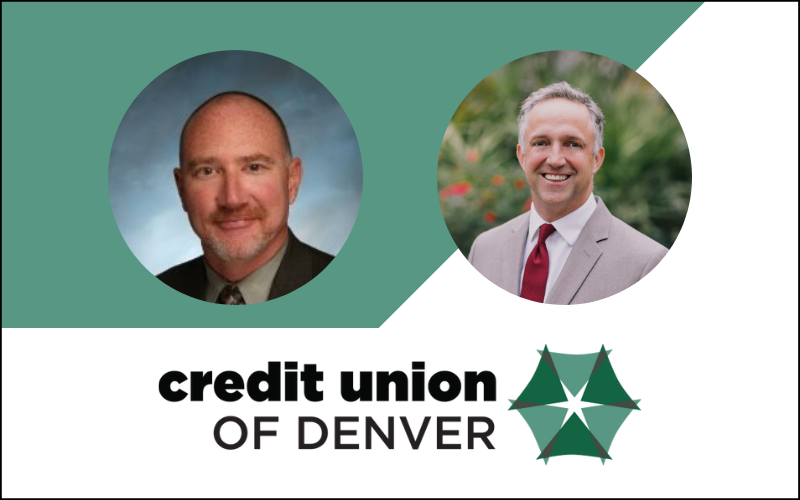 After 22 years as CEO of Credit Union of Denver, and 37 years with the credit union, Keith Cowling retired on Nov. 1.
Cowling started at the credit union in July 1985 as the Marketing Director. At that time, it was known as Denver Interior Employees Credit Union. In the late 1980s, while attending night classes at the University of Colorado Denver to earn his MBA in Finance, he was given the opportunity to oversee the accounting area, later becoming the Chief Financial Officer in 1992.
In April of 2000 Cowling was named CEO by the Board of Directors, following the retirement of then CEO, Wayne Harubin. Since becoming CEO in 2000, the credit union has grown from less than $220 million in assets to over $1.1 billion and now serves more than 67,000 members. Cowling credits the hard-working, dedicated employees the credit union has had over the years and their loyal members for the credit union's healthy growth. He also expressed his gratitude to the Board of Directors for their ongoing vision, leadership, and support.
The Board of Directors has selected Chris Wallace, the credit union's Chief Strategy Officer, as Credit Union of Denver's next CEO. "It has been an honor and a privilege to serve this credit union, our employees, and our members as your CEO," said Cowling. He added, "I have been blessed to work with such wonderful people during my career and I look forward to seeing the credit union continue providing our members with great service and value under Chris' lead."
Posted in Colorado, Regional Member News.