What's the Deal with Talent Retention?
Posted by Andrew Kobialka on October 11, 2022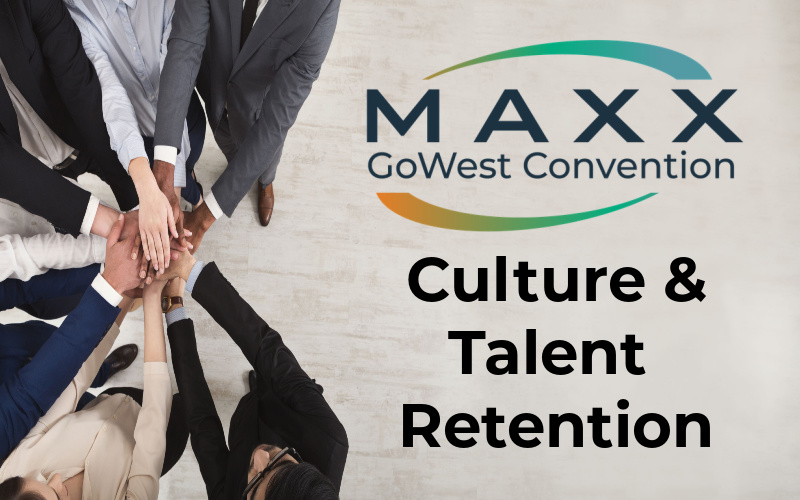 You've probably heard about (and felt the consequences of) the economic trend that arose after the peak of the COVID-19 pandemic and is still present today: "The Great Resignation." In 2021, over 47 million Americans voluntarily quit their jobs following drastic disruptions in the economy and, consequently, shifts in employee/employer relationships and expectations.
In this increasingly competitive market, retaining talent has become a challenge for many industries, including financial services, as detailed in this CreditUnions.com article.
In response, credit unions across the country have been experimenting with creative strategies to empower and motivate employees to choose and stay at their credit unions. For example, Empower Federal Credit Union, based in Syracuse, New York, has implemented a "self-promotion" strategy where qualifying employees can complete self-paced criteria and courses to earn a promotion, even if there isn't a job position available.
The verdict is still out on whether this is a winning strategy, but the hope is that putting career opportunities directly in the hand of employees will create a culture where people want to stay and grow. And ultimately, the crux of the talent retention challenge boils down to that — culture.
When people have options, as they do in today's market, they expect to have a healthy work-life balance, enjoy where they work and who they work with, and feel valued in their compensation and daily tasks.
Easier said than done, right?
To help answer some of the key questions surrounding culture and overcome the talent retention challenge, the GoWest community is inviting you to join the conversation with industry-leading culture experts, along with several tailored breakout sessions, and a culture-focused peer roundtable at MAXX 2022, Oct. 25-27, in Spokane, Washington.
You can register today or if you already have, download the GoWest Events App and create a custom MAXX 2022 itinerary so you don't miss anything!
Here are a few culture-focused sessions at MAXX 2022 to help start shaping your itinerary:
General Session
Like many employers, credit union leaders face organizational culture and talent retention challenges. Join thought leader and employee culture expert, Andy Core, to discover how you can inspire engaged, loyal, and connected teams in today's high-demand environment.
Andy Core, Author and Speaker
The New Hybrid Workplace: Strategies to Implement a Hybrid CU Model
* This session is approved for CPE Credit. Please see the CPE dropdown for more information.
Hear from industry experts about how to build a framework for a hybrid workplace, key considerations to guide the process, and implications for your employees and organizational culture. Case studies will be presented from credit unions that have recently implemented hybrid models, highlighting their approaches, priorities, challenges, and successes.
Mark Alguard, President, Director of Client Strategy, Momentum Builds
Ellie Fordyce, Chief People Officer, Westerra Credit Union
DEI as a Business Strategy
* This session is approved for CPE Credit. Please see the CPE dropdown for more information.
Every organization strives to have a healthy and respectful workplace. Not only does DEI increase employee engagement, but research shows that having diversity in organization and in leadership also correlates with profitability and performance. Infusing DEI into your strategy makes good "cents."
Tracy Jackson, CEO, HR E-Z
Building a Highly Engaged Work Force
This roundtable will discuss Strategies for Increasing Employee Belonging & Satisfaction.
Visit the full MAXX 2022 agenda and register today!
Posted in MAXX Annual Convention, Top Headlines.