The Pikes Peak Chapter of Credit Unions is Officially Reinstated!
Posted by Andrew Kobialka on October 11, 2022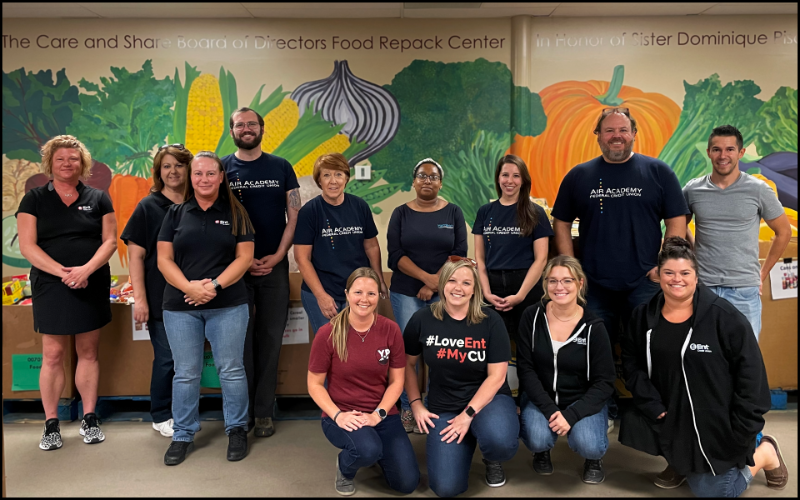 There are many opportunities to connect with your local and regional GoWest member peers, including the newest credit union community in Colorado.
The Pikes Peak Chapter of Credit Unions is officially reinstated! Their first volunteering event was held Sept. 1 at Care and Share located in Colorado Springs, Colorado. Credit union employees from Air Academy FCU, Harrison FCU, and Ent CU teamed up to pack 540 bags of food for families in need.
The Pikes Peak Chapter's mission statement is: Our chapter consists of credit union professionals dedicated to promoting the credit union philosophy of people helping people. Through volunteering and local sponsorships, the organization works to educate professionals, advocate credit union philosophies, and create meaningful connections with the local communities.
All credit unions operating within the boundaries of El Paso County are eligible to join the chapter.
The Chapter is planning more opportunities to connect on community efforts, credit union education, and financial literacy. If you were interested in hearing more about the new chapter and how to get involved, please reach out to Chapter President Fhilecya Moore, or visit the group's Facebook Page. To get involved in a credit union community closer to your area, reach out to GoWest Sr. Manager of Member Engagement Mark Gonzalez.
Posted in Chapters, Colorado, Regional Member News.