Harborstone Credit Union Elects New CEO Geoff Bullock
Posted by Andrew Kobialka on September 27, 2022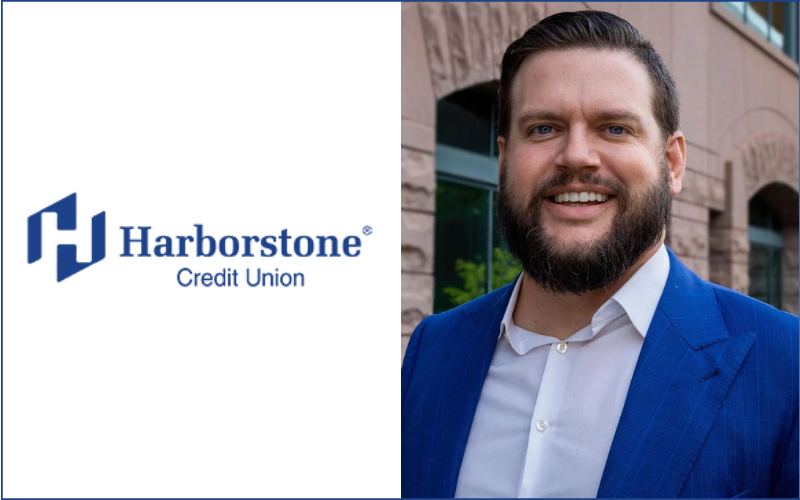 Harborstone Credit Union, based in Tacoma, Washington, has selected Geoff Bullock to serve as its next CEO and succeed Phil Jones, who is retiring after fifteen years of leading the credit union.
Bullock currently serves as executive VP and Chief Member Experience Officer of Royal Credit Union, based in Eau Claire, Wisconsin, and is expected to transition to his new role before the end of October 2022. He was placed by DDJ Myers, the well-known leadership development firm that recently became an ALM First Company.
"Geoff is an inspirational and innovative leader," says Ann Anderson, chair of Harborstone's Board of Directors. "Based on our thorough and independently-led executive search process, we're confident Geoff is the strongest fit to drive Harborstone into its next phase of growth and success."
Bullock's unique combination of strategic planning, enterprise-wide decision-making, product innovation, and advocacy for the member and employee experiences has led Geoff to national recognition in recent years. This includes being named Next Top Credit Union Executive in 2017, a CUNA Rockstar in 2019, and a CUES Emerge Mastermind in 2020, 2021, and 2022.
"It was clear throughout this process that Harborstone is a special place, and this is a once-in-a-lifetime opportunity," said Bullock. "Ann Anderson and the board exuded the credit union's mission, and their knowledge and professionalism blew me away. DDJ Myers was amazing to work with and did a wonderful job of highlighting Harborstone's remarkable mission, its focus on DEI and the care Harborstone has for its communities and members."
Bullock is a mission-driven leader and credit union enthusiast. He is currently working towards his Doctorate in Change Leadership at the University of Southern California and holds a Master of Business Administration in Finance from Concordia University and a Bachelor of Arts in Political Science from North Park University. Bullock has also completed CUES CEO Institute Certificates through Wharton, Cornell and the University of Virginia.
In his free time, Bullock enjoys spending time with his wife, Nicole, and working on nightly puzzles with his two daughters Alaya (12) and Annika (9). He is also a cheer dad and a huge advocate for foster care and adoption, having served as a foster parent his entire adult life.
Posted in Leadership, Regional Member News, Washington.