Young Professionals Share Insights from 2022 World Credit Union Conference
Posted by Andrew Kobialka on September 6, 2022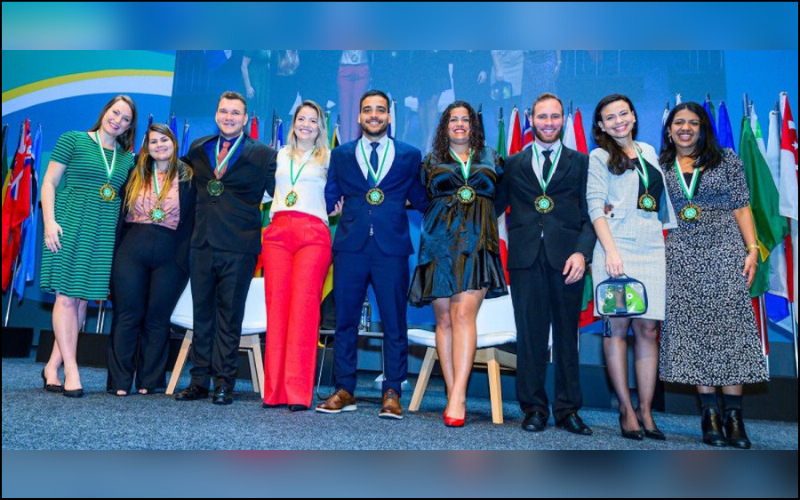 A handful of Young Professionals from the GoWest region attended the World Credit Union Conference in Glasgow, Scotland, this summer where they joined over 1,600 attendees from across 51 countries, gaining a global perspective on the Credit Union Movement.
The conference was an opportunity to learn from more than 30 keynote presentations and breakout sessions on topics that included digitalization; cybersecurity; regulation and advocacy; financial inclusion and education; diversity, equity, and inclusion; business strategy and influence; and sustainable finance.
Deborah Donnelly, WYCUP and BECU's Sr. program manager for organizational development, summarized her experience in three words — connection, insight, and impact.
Connection
"Connecting with passionate YPs from around the globe deepened my connection to the Movement overall," said Donnelly. "…While our credit union systems might have been different, our purpose and passion for our communities were the same. Having the opportunity to connect and network was priceless, and I know I've made life-long friends during my visit to Scotland."
Insight
"Insight came in many forms. Speaking with credit union people from different countries brought to light how differently they're run and regulated. I saw the importance of advocacy – sharing our story and purpose with lawmakers. In some parts of the world, credit unions are held back from being primary financial institutions, and in other parts of the world, they're treated no differently than a bank at all. It's important that we know why and how we're different. Insight also came through the sessions; I learned more about credit union governance, fintechs, DEI, empathy as a business imperative, and saw a glimpse of the future."
Impact
"…The impact we make has ripples, and ours are global. From one member to a global network, it was inspiring to see how much good we cause in the world. At a Global Women's Leadership Network event, I spoke to a woman from Southeast Asia who was thinking of ways to bridge the gap for women who too often have to choose between working and raising a family. I met a YP who's a CU board member and attorney, fighting for the rights of people and communities in dangerous conditions. The impact we make as credit union people goes beyond financial services, it goes to the very core of humanity. We care about people and do what we can to see them prosper. Seeing this impact at a global scale was immeasurable."
Kiana Smith, WYCUP and Reliant Federal Credit Union's member solutions specialist was impressed with the breakout sessions she attended on cybersecurity and FinTech.
"It's important to stay on top of technology and the ways that it can both help our members as well as be used against us in cyberattacks," said Smith. "The speakers offered good insight into how we can improve in both areas!"
Patrick Zebal, WYCUP and Arizona Central Credit Union's partner alliance officer, offered his summarized notes and key insights covering the rich variety of topics discussed at the conference like talent retention tips, the power of speed, and stripping the negative connotations of discomfort when learning and growing an organization.
"We are so grateful to have been able to have this experience," said Ally Parker, WYCUP and Pyramid Federal Credit Union's loan processor. "Everyone has such different views on things so it was interesting to pick everyone's brains."
There are more unique and impactful experiences to be had at this year's MAXX Convention, taking place Oct. 25-27, in Spokane, Washington. It's a perfect opportunity to connect with peers in the GoWest region, hear from world-class speakers, and engage in rich dialogue about the future of credit unions. Learn more about MAXX and register here today!
Posted in Across the Region, Top Headlines.